(English text below)
Ik koop tegenwoordig al eens een haaktijdschrift. Jaren niet gedaan, maar eens een patroon haken vind ik plezant.
De steek van onderstaand lampje, vond ik in 'Filati Home' ( van Lana Grossa, overigens een mooi uitgegeven tijdschrift, met stijlvolle ontwerpen).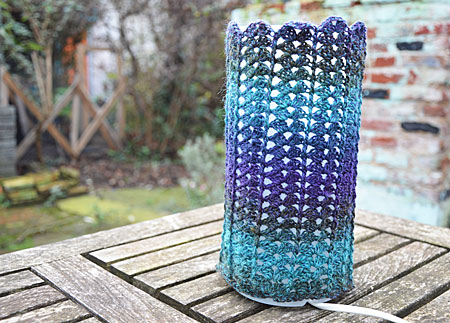 –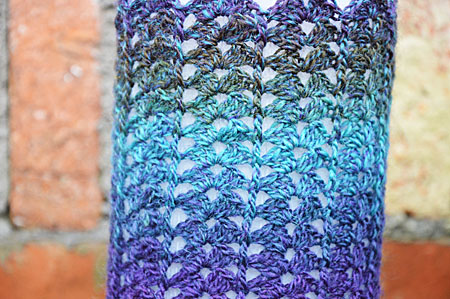 Zonder licht: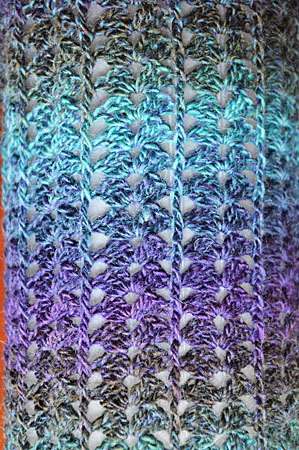 En met licht: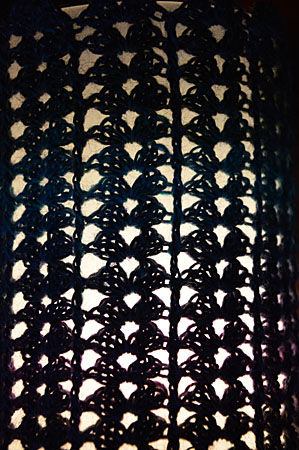 Het kleureffect van de draad (Invicta Colour van Scheepjes),valt wel grotendeels weg als het lampje brandt. Het is vooral de structuur van de steek, die voor het effect zorgt.
Seems that I'm getting a temporary crush on crocheting patterns. The stitch used in the above lampshade, I found in 'Filati Home', It 's a magazine published bu Lana Grossa, with a lot of stylish designs.
The effect of the variegated yarn (Invicta Colour by Scheepjes) disappears when the lamp is on, it's the structure of the stitch that makes the design.