(English text below)
Dagje Antwerpen, twee aanraders binnen onze passie:
M (van Maurice, het brei- en koffiehuis van Véronique Leysen)
&
M (van Mariemoo! … de schitterende juwelen van Marie Geraerts)
Eerst was er Maurice, het breilabel. En toen kwam Maurice, het koffielabel. Bij het breien hoort een webshop. De koffie kan je drinken op de Schoenmarkt in Antwerpen (de boerentoren). Zie de website voor meer info.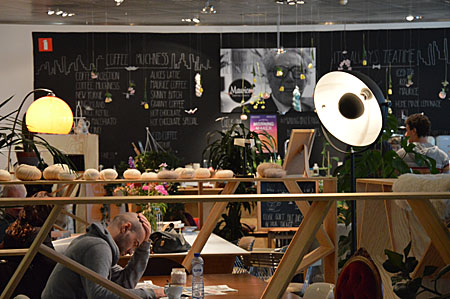 –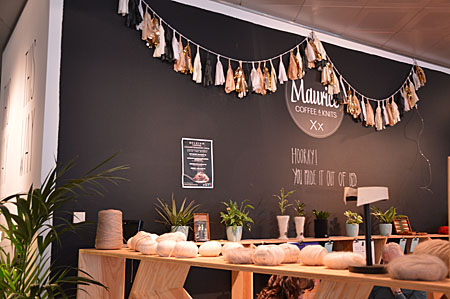 –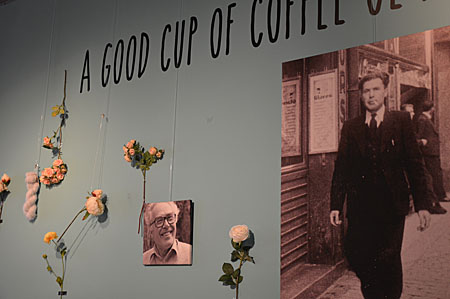 –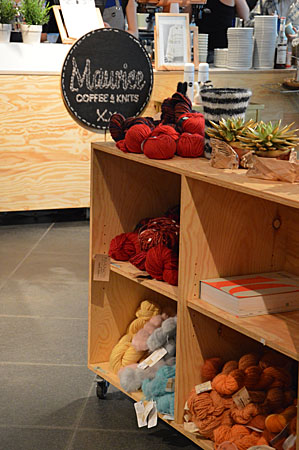 En dan is er bovenal ook Mariemoo! Zij exposeert nog tot eind oktober  in galerij Somewhere-Els in de Reyndersstraat in Antwerpen (is dichtbij de Groenplaats). Ik was een fan van het eerste uur en ik word een steeds grotere fan. Textiel en textiele technieken spelen een steeds grotere rol in haar werk.
–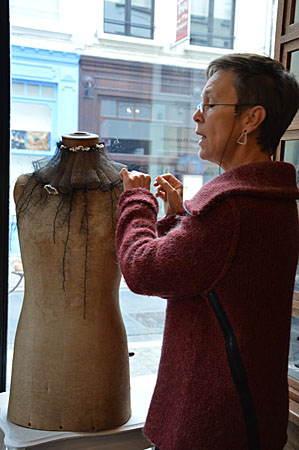 –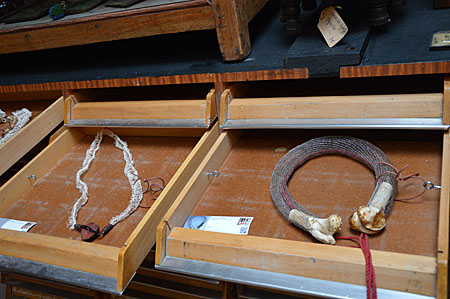 Voor wie meer wil: op 20 – 22 november 2015 – organiseert Mariemoo!  bij haar thuis in Kortenaken, Krawatenstraat 73,  een eindejaarsevent.
(met Carole Reynders (Hoedje af! – hoeden en sjaals) en Liesbeth Jonckheere (Formidabel – on-gewone juwelen) Meer info op de FB pagina van het event.
Above a review of a day in Antwerpen. You can click on the websites (purple letters in the Dutch text) to find more info on the coffee/knit house I went to. The second one deals with the work of jewellery artist Mariemoo!.