(English text below)
Het kiezen voor de wit/rood-collectie heeft mijn garenvoorraad nog groter gemaakt. Afwijken van de Gutermann-cordonnet, is ook leuk.
Bij voorbeeld deze streng wit Noro-garen, een samenstelling van abaka, nylon en rayonne. Gewoon al heel mooi op zich.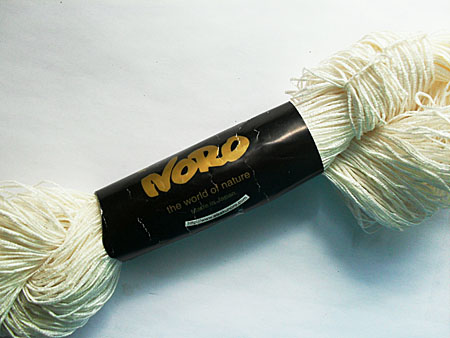 Ik behield de streng zoals ie was, er 'zaaide' er zo'n 120 schijfjes op, in verschillende tinten rood.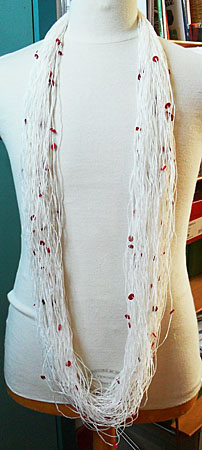 –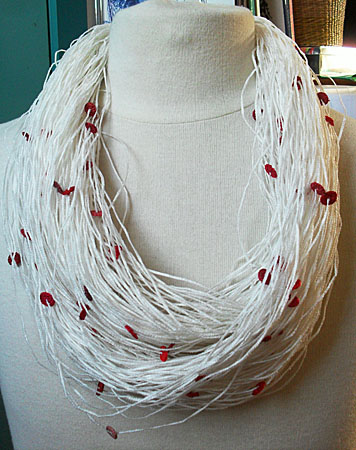 –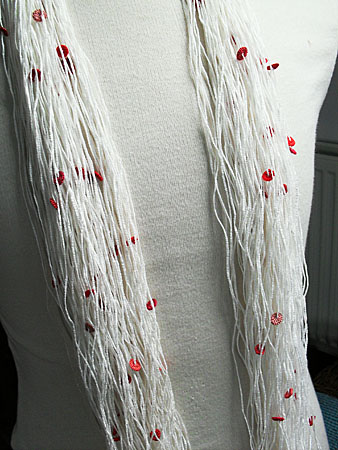 –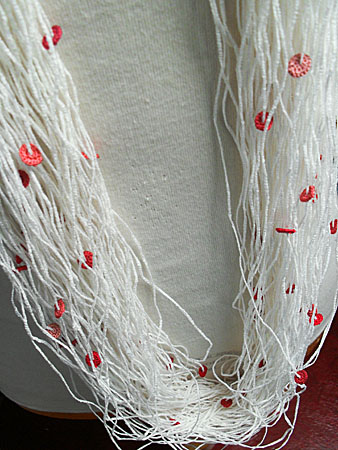 –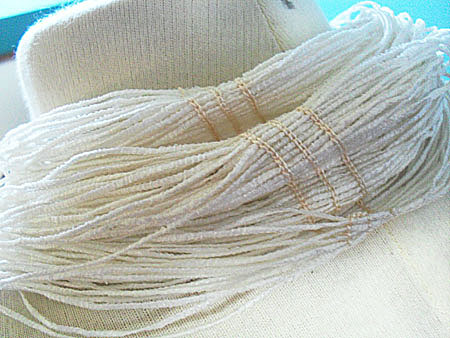 The base of the above necklace  is  a skein of white Noro-yarn (abaca, rayon and nylon). I used the skein as such, and pimped it with about 120 small red crocheted discs.