(English text below)
Een paar weken geleden was ik in Amsterdam. Niet met een uitgestippeld plan wat ik allemaal wou zien, 't was eerder gebruik maken van het heel voordelige Valentijn tarief van de NMBS.
Voor 't eerst 'het stedelijk' bezocht, Het Stedelijk Museum Amsterdam.
Een museum voor hedendaagse kunst en vormgeving. Ik vond het een heerlijk museum. En met 'heerlijk' bedoel ik dan, er is textiel te zien, er zijn juwelen te zien, ik word er verrast en ik raak er geïnspireerd. Zo'n museum dus!
De grootste verrassing was dit: een gehaakte kunstwerk van Georg Herold, een Duitse kunstenaar, geboren in 1947. Veel informatie kon ik er niet over vinden,ik las wel dat het Gentse STAM een werk van hem heeft.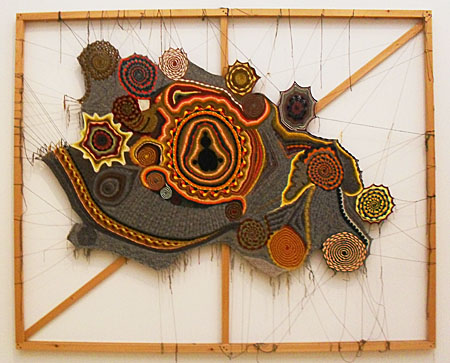 –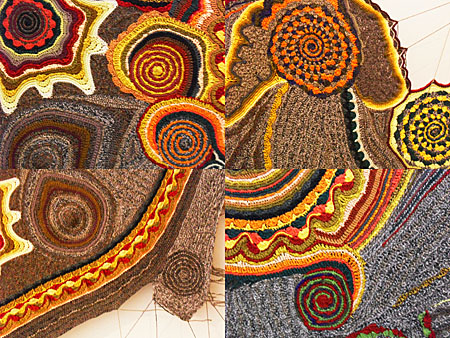 Nog meer textiel,  'liefdesbrieven' van Corrie De Boer:

Via de website van het Stedelijk, kan je heel veel van de catalogus raadplegen.
En ook dit is Amsterdam: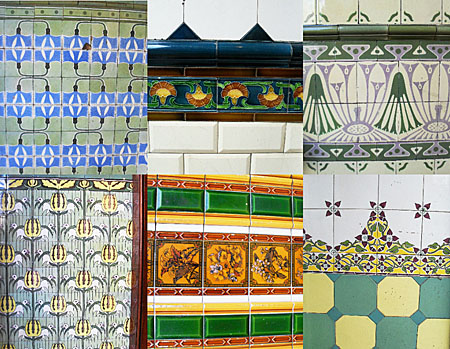 I was in Amsterdam a few weekends ago. I visited the Stedelijk Museum. Above some of the pieces of art I saw there. The crochet masterpiece is from the German artist Georg Herold. The website of the Stedelijk Museum, shows a lot of items of the catalogue.