(English text below)
Leuk: mijn vingers en creativiteit de vrije loop laten om wat te doen met het materiaal dat ik maakte op de workshop van afgelopen zaterdag. (zie vorige blogbericht).
Met de kralen van tyvek en ander synthetisch materiaal, maakte ik een paar (feest)oorbellen: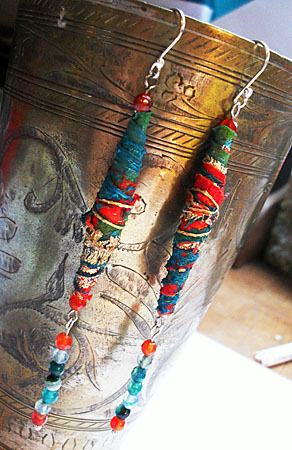 –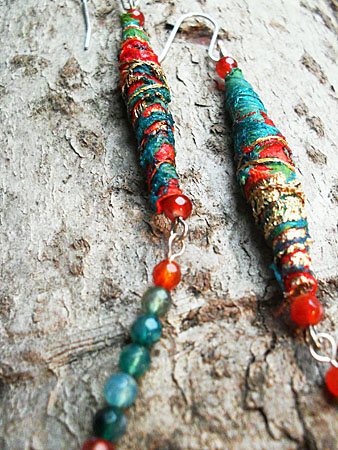 En om jullie een idee te geven van de lengte en de verhoudingen, deze foto.  't Is een slechte foto, I know … een selfie nemen met een gewoon fototoestelletje is niet evident 😉

Nog even de website van Mieke Recour vermelden www.miekerecour.be  Je kan er je ook aanmelden voor haar nieuwsbrief, zo weet je wanneer ze workshops aanbiedt.
Above the earrings I designed  with the textile beads I made during the workshop of the previous blogpost.