(English text below)
Al even geleden dat ik hier nog een bericht postte. Maar daar zijn redenen voor: drie weken reizen in Ecuador bij voorbeeld 🙂 En na een reis duurt het toch even eer de creatieve energie weer volop bruist.
En omdat proces op gang te trekken bleek zelf een workshop volgen bij Mieke Recour gewoon een droom. Het was inderdaad een ganse dag puur genieten. Een aantal textiele technieken die nieuw waren voor mij en waarvan ik 'the day after'Â  sterk de indruk heb, dat ik daar nog verder ga blijven mee werken. De dagworkshop ging door in Hotel Recour in Poperinge waar chef Bert Recour (een neef van Mieke) voor nog meer verwennerij van topniveau zorgde.
Chronologie van een wijze dag:
't Begon al goed: Mieke stond mij aan het station van Oostende al op te wachten met een beker warme koffie.
Ontvangst in het hotel met koffie en lekkers:
–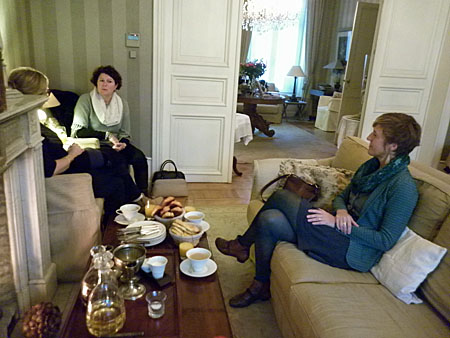 Introductie van de technieken: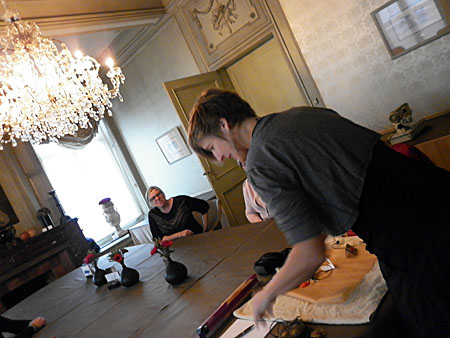 Materialen: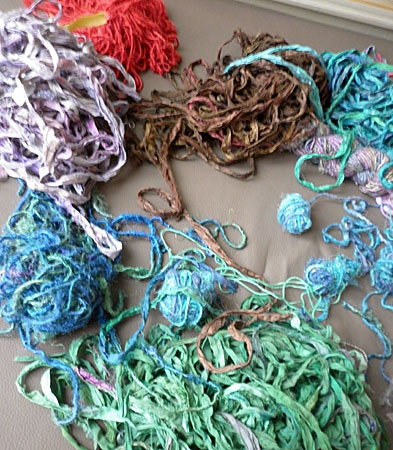 –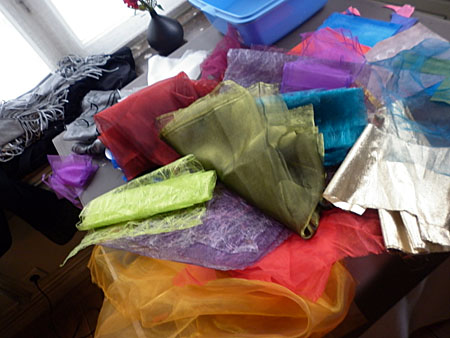 –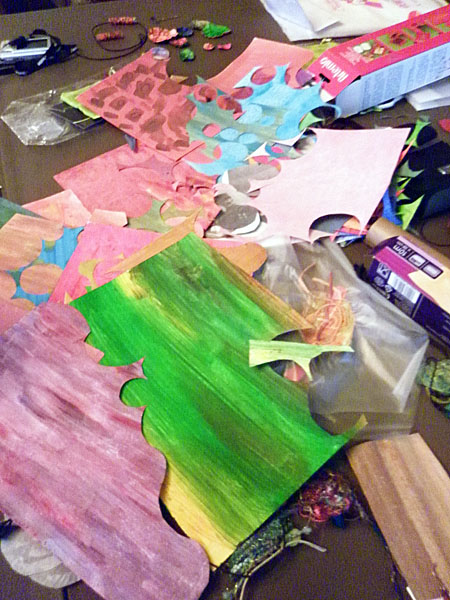 Bubbels en amuses: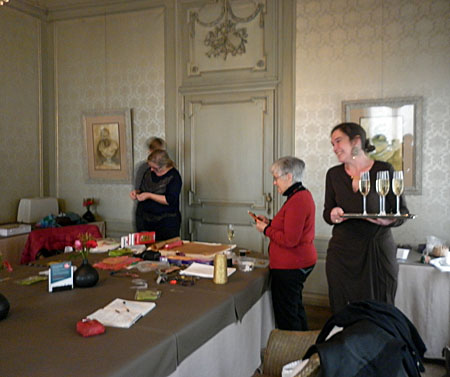 –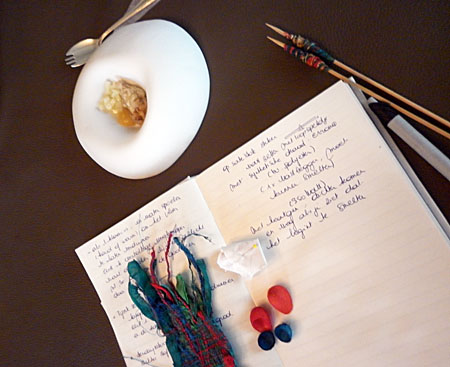 De lunch: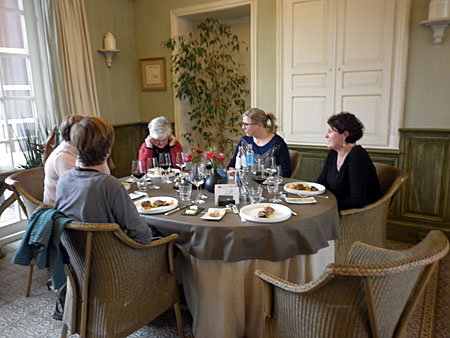 –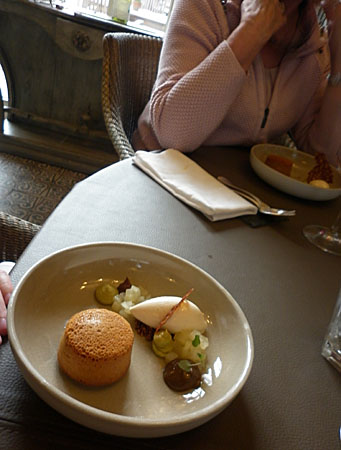 Verder werken en afwerken: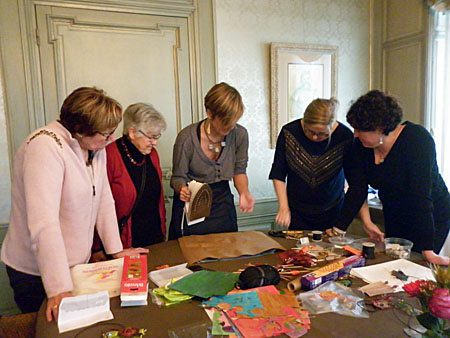 –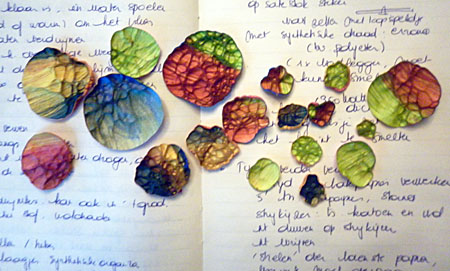 –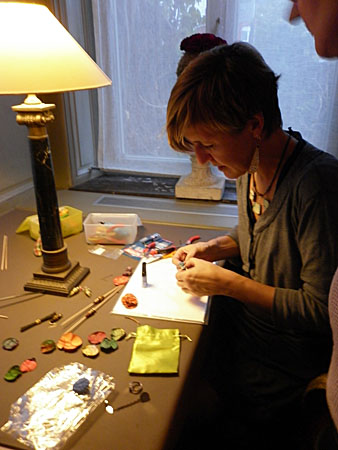 Resultaten van twee andere deelnemers.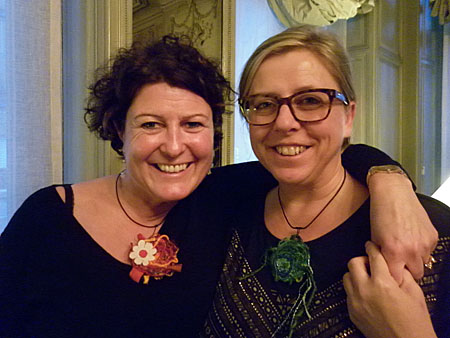 Ik wil natuurlijk mijn resultaten nog een eigen touch geven. Da's voor een volgend bericht! 🙂
Above some pictures of a workshop I attended yesterday. The workshop took place in a beautiful hotel with a great chef! And it was given by Mieke Recour, a great teacher!