(English text below)
Net als vorige zomer in Gent, ook dit jaar '1,2,3,.. Piano'!.  Nog tot 21 september staat in de stad, op negen verschillende locaties, een piano waar iedere voorbijganger mag op spelen.
Klik hier om uit te vinden waar ze staan.
Dit is mijn favoriet. De piano die voor de Minardschouwburg staat, is  gewillig 'slachtoffer' geworden van een bende yarn bombers 🙂 En Romain Deconinck luistert mee.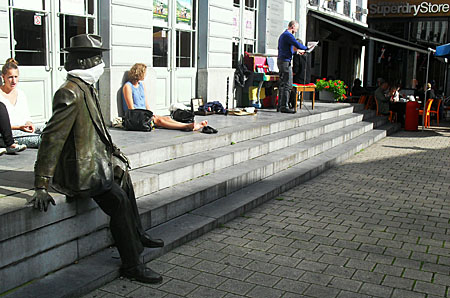 –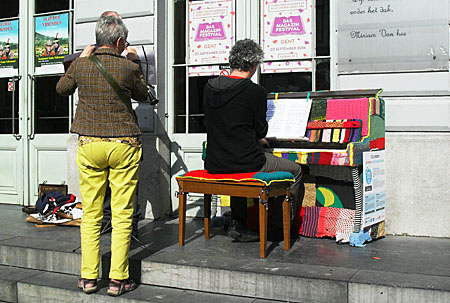 –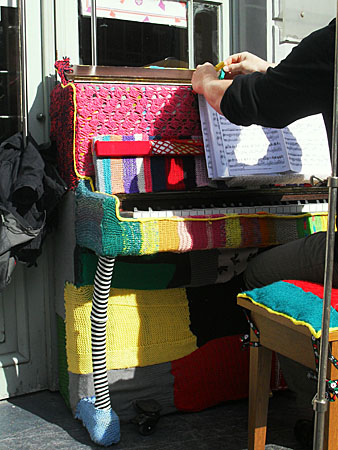 –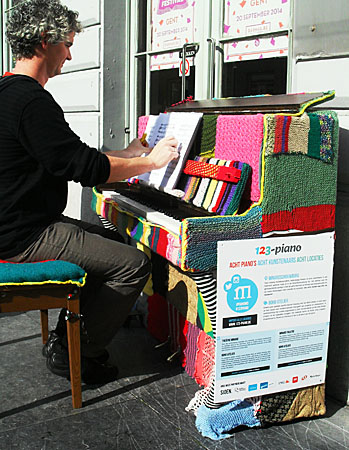 Above some pictures of one of the nine pianos that stand in my home town Gent up to September 21st. You can find the pianos in different places and everyone is allowed to play on them. Click here for more information.