(English text below)
Ik was een paar dagen in Nancy, een aanrader voor wie van Art Nouveau houdt! Op mijn Facebook account  (Nevousinstallezpas Veerle) heb ik daar een paar foto's van gedeeld.
In het Office de Tourisme zag ik een affiche van een yarn bombing tentoonsteling in de Jardin Botanique van Nancy. Het event is er nog te bekijken tot eind augustus.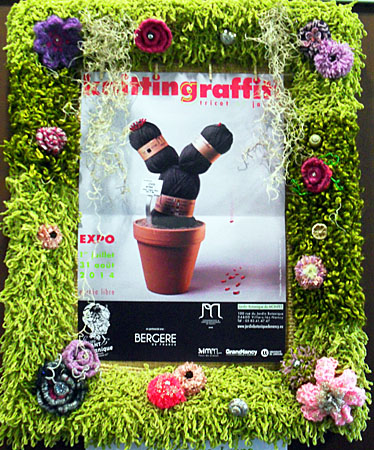 De tuinen liggen een paar kilometers buiten de stad en het is er aangenaam wandelen. Het yarn bombing event was er als een evoluerende tentoonstelling opgevat, waar je als bezoeken ook aan kan deelnemen mocht je dat willen.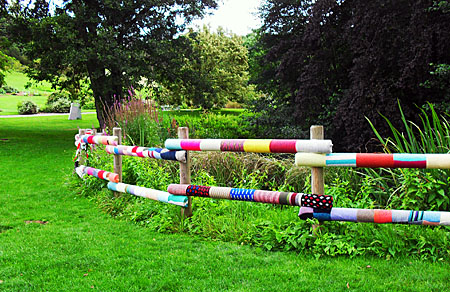 –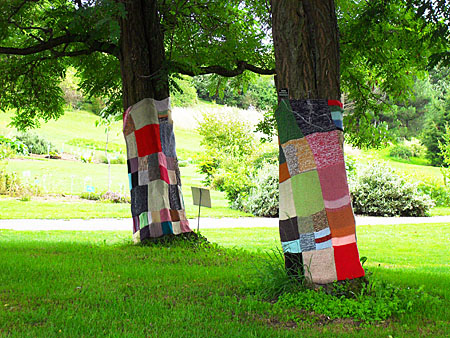 –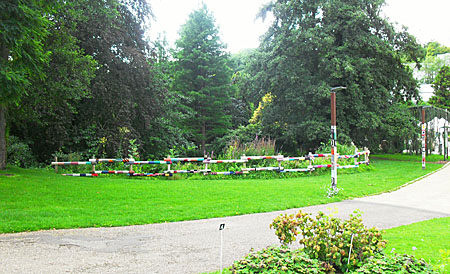 –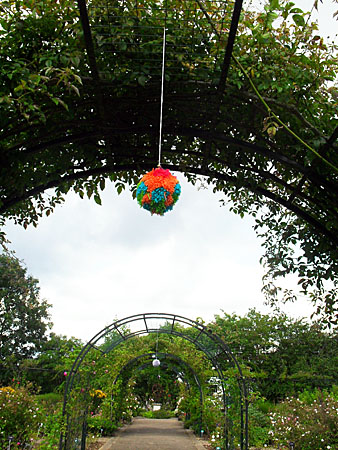 –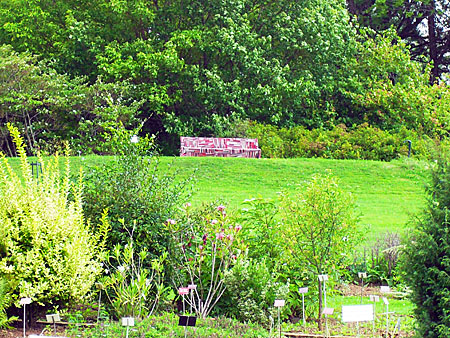 –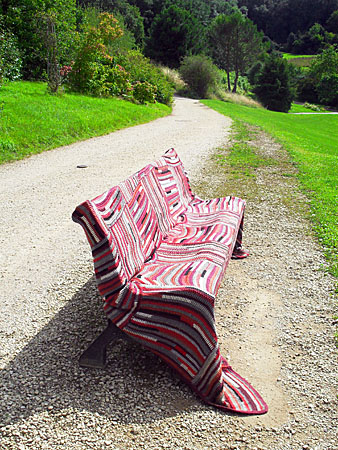 –
–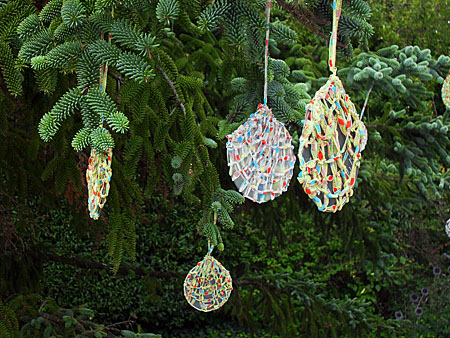 –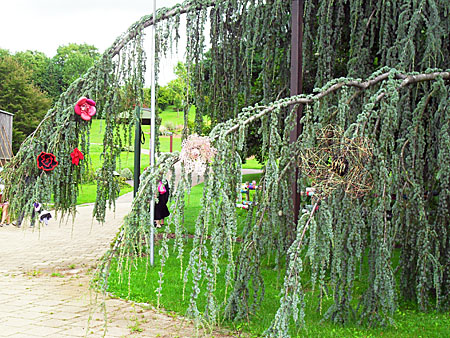 –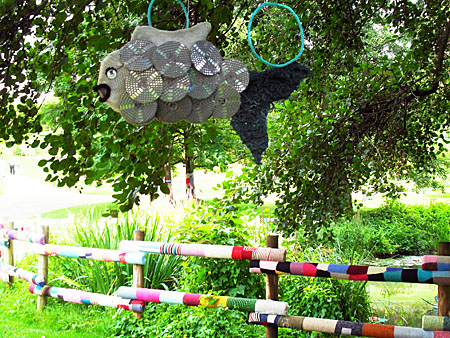 –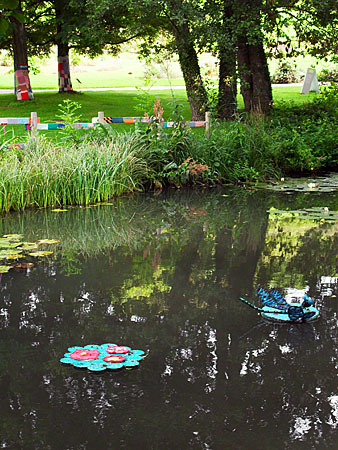 –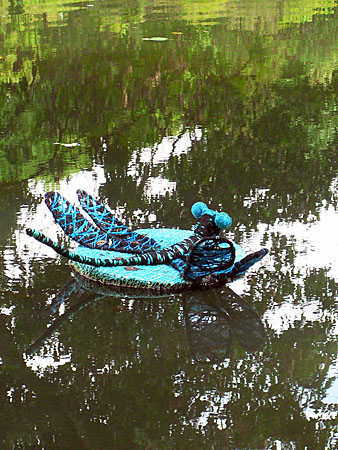 Blij dat ik daar langs geweest ben. Het kriebelde …
Above some pictures of a yarn bombing event in Nancy (France). It takes place in a large botanical garden some kilometres from the city centre. You can click on the link above to get some more information.