(English text below)
Nog tot 12 oktober 2014 in het Design Museum Gent: een geëngageerde tentoonstelling over plastic afval. Wat gooien wij allemaal in zee en wat gebeurt daarmee?
Het duurt 450 jaar eer een in zee gegooide luier is afgebroken, 1 Ã  5 jaar voor een sigarettenpeuk, 200 jaar voor een aluminium drankblikje … :-(Â  Misschien moet die afbraaktermijn wel op die producten gedrukt worden, kwestie van even na te denken vooraleer in de zee te zwieren ….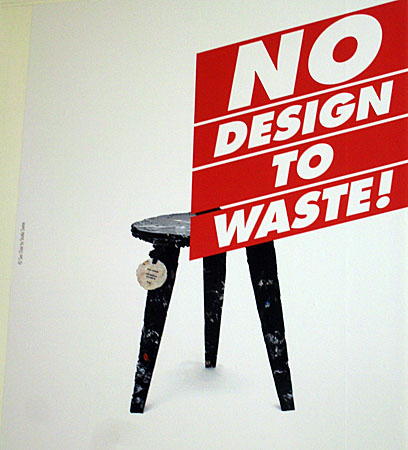 –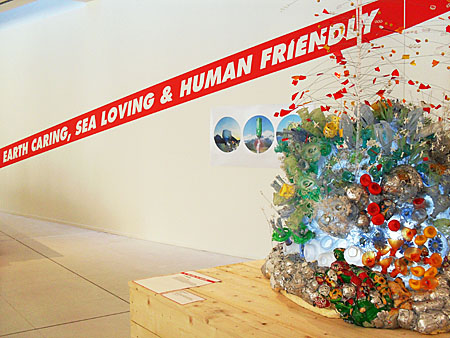 De entree tot de tentoonstelling, een fractie van wat we weggooien, behoorlijk indrukwekkend.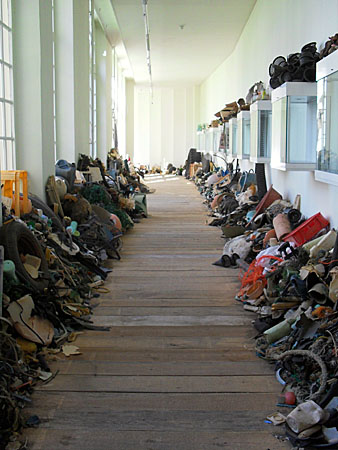 Het Design Museum koppelt er ook een luik aan rond upcycling, recycling, …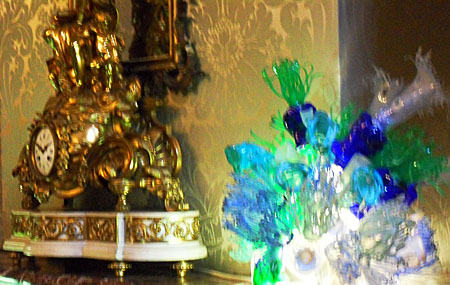 –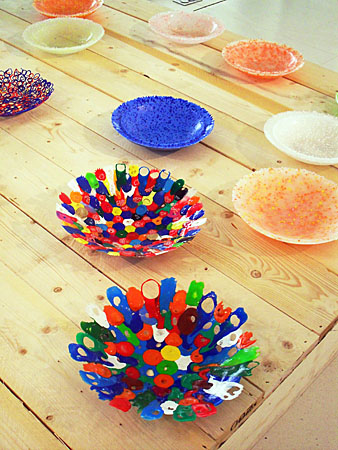 –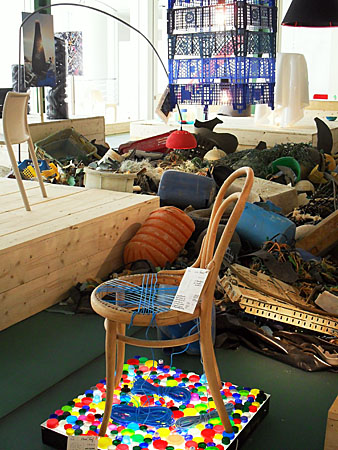 Namen die mij daarbij zijn opgevallen: Gino Rizzi en Rudi Respeel.
Meer info over de tentoonstelling en het Museum , klik hier.
Op de benedenverdieping loopt een tentoonstelling over de Finse meubelmaker Finn Juhl . Voor een bespreking van deze tentoonstelling, verwijs ik naar de blog 'Waterschoenen'.
Above some pictures of an exhibition in the Design Museum in Gent. Click on the links to get more information on the Museum and participating artists.