(English text below)
'Made by Oya' is een sociaal-artistiek project, een textielatelier  in de Gentse Rabotwijk. Vrouwen met diverse achtergronden werken er samen een eigen collectie uit, of werken er onder begeleiding van een gastdocent een groter project uit. Via hun website kan je er meer over vernemen, zeker eens lezen!
Hieronder een aantal foto's van het nieuwste project 'Uit de zon', een gehaakte zonnewering voor het Rabotpark (Opgeëistenlaan, vlak naast het nieuwe gerechtsgebouw). Inmiddels staan er ook een mooie tafel en banken onder de zonnehemel.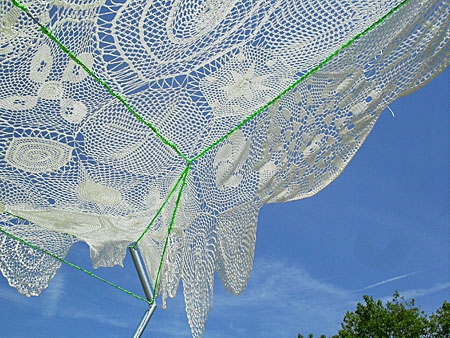 –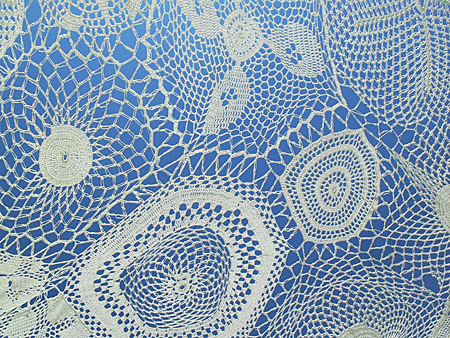 –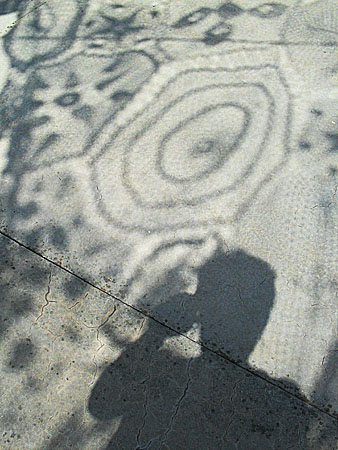 –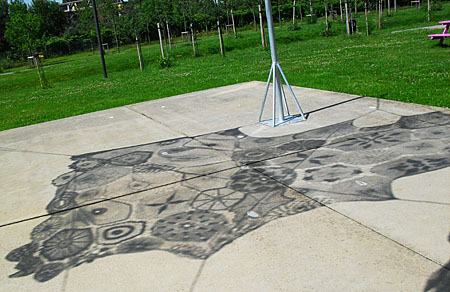 –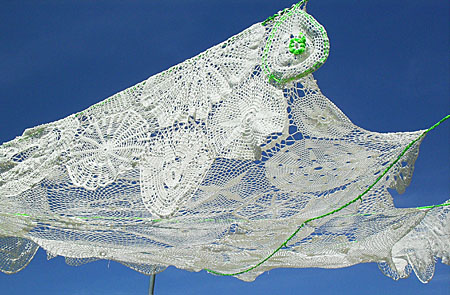 Above you se some pictures of a crocheted sun protection. It is made by a women's collective 'Made by Oya'Â Women with different backgrounds work together to create their own collections or bigger project inspired by a guest teacher.