(English text below)
De rest van de oorbellen is ook afgewerkt. Kleur troef!!
En zo is er eens een deel van mijn kralenvoorraad opgebruikt. Het waren de resten kralen die de kleurencombinaties hebben bepaald.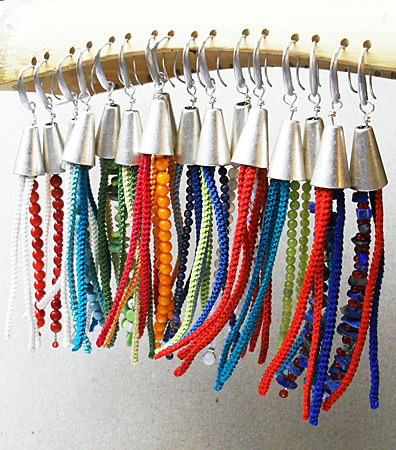 –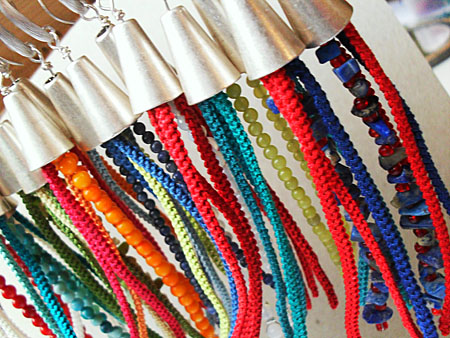 Ietsje specialer. In twee paar heb ik 'nuggets' gebruikt i.p.v. kleine ronde kraaltjes. De 'nuggets' heb ik afgewisseld met kleine glaskraaltjes om het gewicht te verminderen, want daar moet je toch wat op letten bij oorbellen.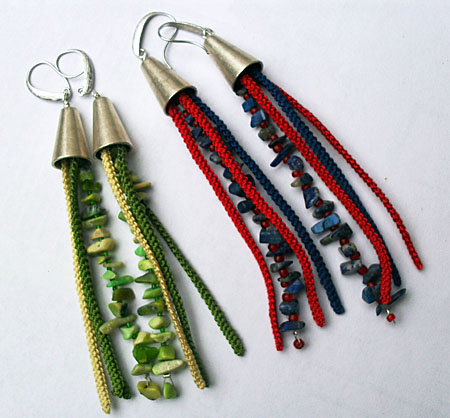 –
So, I finished some more pairs of earrings, now in full colour! As for choosing the colour combos, I started with picking out beads from my stack and combined afterwards with assorted silk thread. For the pairs where I used nuggets, I alternated with small glass beads to reduce the weight of the earrings.