(English text below)
't  Is heerlijk bloggen deze avond: Koningin Elisabethwedstrijd voor zang Op12 en chocolaatjes van Hilde Devolder (chocolatier, Burgstraat, Gent)  in handbereik 🙂 Een genot voor meer dan één zintuig dus.
Een snoer: redelijk lang, redelijk dik, redelijk lang aan gewerkt ook 😉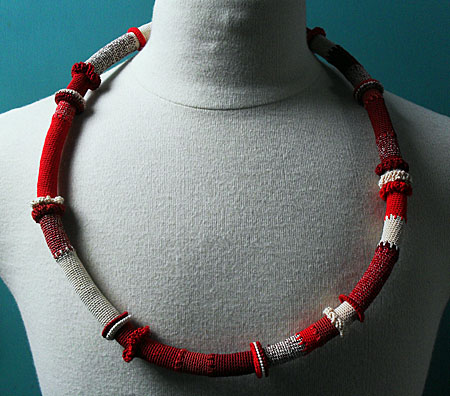 –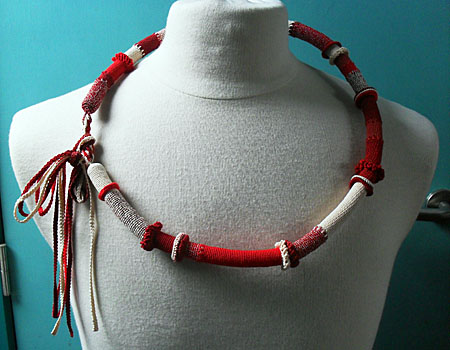 –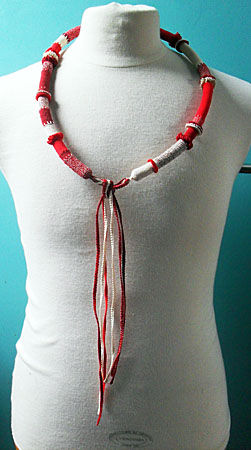 –
En wat details: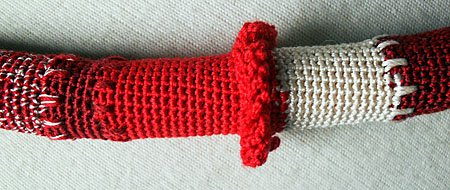 –

–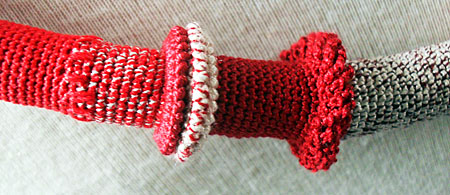 –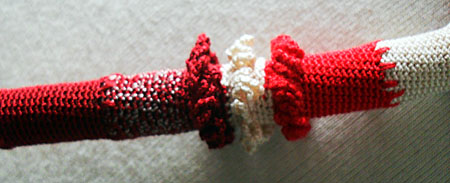 Above my newest necklace. Kind of patchwork, I tried to add some structure and volume with different stitches.