(English text below)
Vandaag derde en laatste dag van de workshop Indisch blockprinten.
Ik ben maar een halve dag gebleven, wel voldoende lang om verder te verven en op te kijken van de diverse resultaten (zowel de werken van de deelnemers als het effect van de kleurstof op verschillende soorten stof).
Het verfresultaat van de werken van de voorbije twee dagen, op katoen.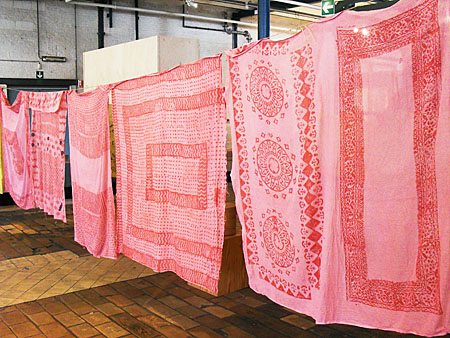 –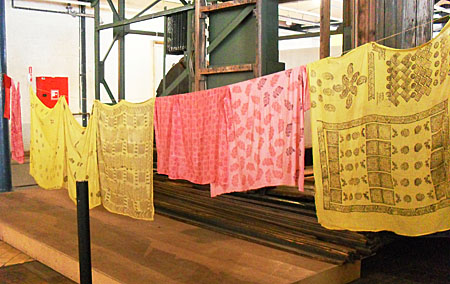 Luisteren naar een autoriteit: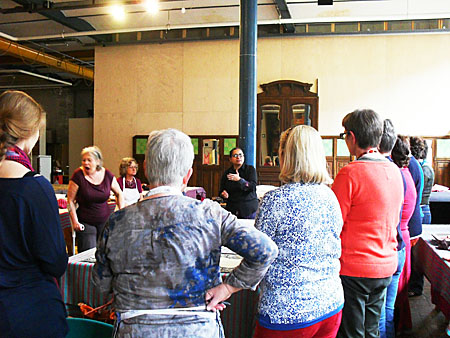 Verven, de donkerste stukken zijn zijde. Het verschil met katoen is frappant.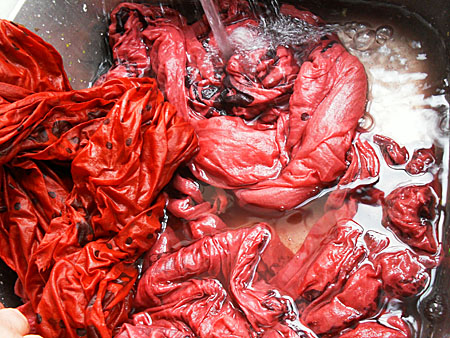 –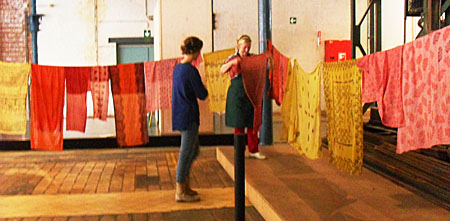 Mijn drie sjaals. Ik ben redelijk tevreden van de twee rode (geverfd in meekrap).  Die twee rechtse sjaals zaten in hetzelfde verfbad: de middelste is katoen, de rechtse is zijde. De glans van de zijde is magnifiek.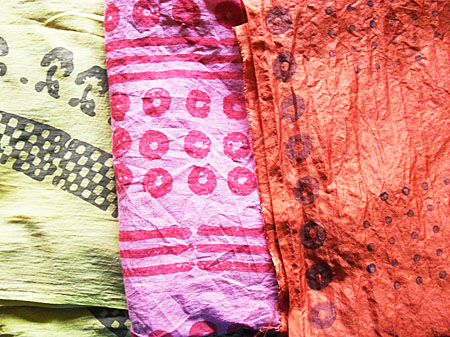 Vandaag ben ik maar een halve dag gebleven. Tijd om thuis nog aan een eigen afwerking te beginnen:een gehaakte randje.:-)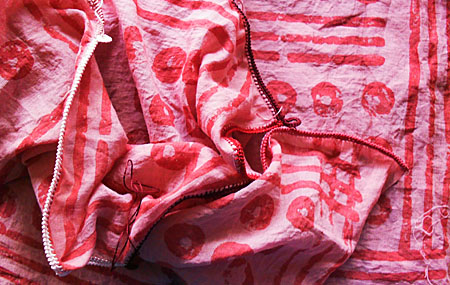 Wordt vervolgd. Ik kom hier nog eens op terug als de sjaals zijn afgewerkt.
Above some pictures of the third and last day of the workshop Indian blockprinting. You can clearly see the different effect of the dye on cotton and on silk (the darkest ones are silk).
And then you see my pieces. And the way IÂ  want to finish them with a crocheted border. I will come back to these scarves when they are entirely finished.