(English text below)
Het lijkt er op dat ik stilletjes aan wat meer tijd krijg om bezig te zijn met wat ik het allerliefste doe … haken! En vooral vorm geven aan die vaak eindeloze stroom inspiratie. Niet alle inspiratie krijgt ook vorm, daarvoor is dit haakwerk te arbeidsintensief. Maar ik hou wel van het tempo van haken …. 't Is iets als het tempo van fietsen om je te verplaatsen: perfect om van alles te genieten wat onderweg gebeurt.
En ik moet zeggen, dat haken gebeurt redelijk gedisciplineerd – haha – ttz ik heb vaak maar één ontwerp opstaan …heel soms zijn er dat twee of drie. Die liggen dan nog gewoon te wachten op iets van fournituren voor de afwerking: in dit geval was het de knoop om het halssnoer te sluiten.
't Is er eentje dat ook thuishoort in de categorie 'miss Knit and miss Crochet'. (klik hier voor de eerdere ontwerpen in deze categorie).
Ik laat de foto's spreken: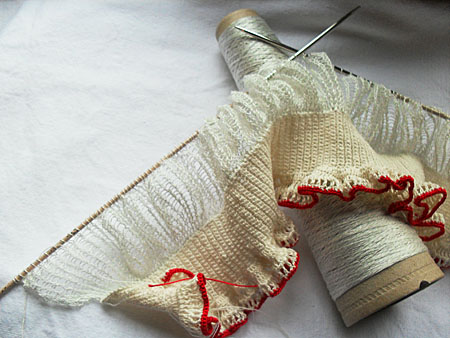 –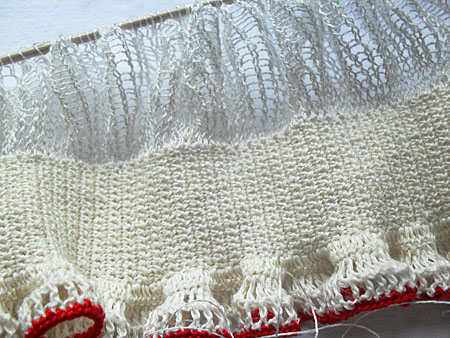 –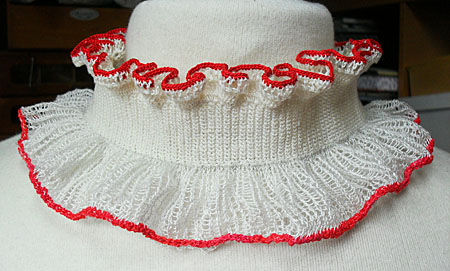 –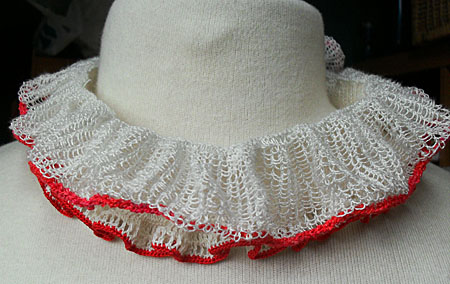 –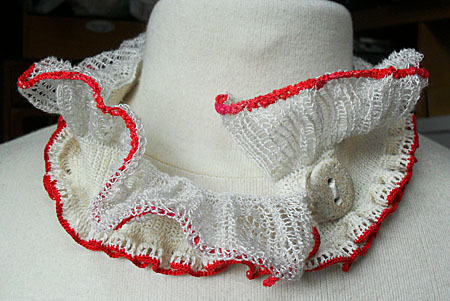 –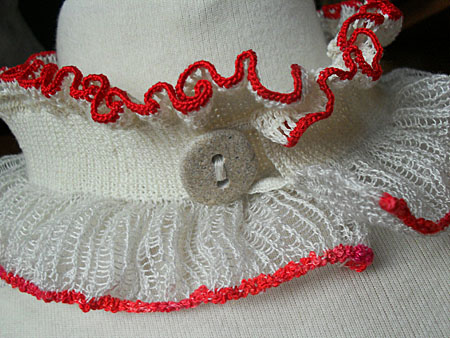 Hurray! It seems that I get more time to do what I like the most: crocheting! Time to design my sometimes endless flow of inspiration. I cannot execute all what comes upon my mind. But I do love the rhythm of crocheting. It's a bit like biking: it's the perfect speed to enjoy everything you come across.
And I must say that I am quite disciplined when it comes to crocheting. Most of the time I 'm working at only one piece of jewellery at the time. Two or three at the most, often just waiting to be finished with the perfect supply to finish it. As e.g. for this necklace: the most suitable button to close the necklace.
 I did some knit/crochet combinations before. Click here to read these blogposts again.