(English text below)
Tijdens mijn laatste trip naar Parijs, ben ik in de buurt van de groothandels voor juweelbenodigdheden terecht gekomen. Sommige winkels verkopen ook aan particulieren, joepie voor mij dus! Ik kocht er o.a. twee rolletjes ketting aan de meter (geen zilver!, de arbeidsomstandigheden in de  zilvermijnen zijn niet beter dan de arbeidsomstandigheden in de textielsector in het Zuiden … een heel bescheiden bijdrage dus …)
Een rood/witte  toepassing van de 3D kralen uit een vorig bericht:
–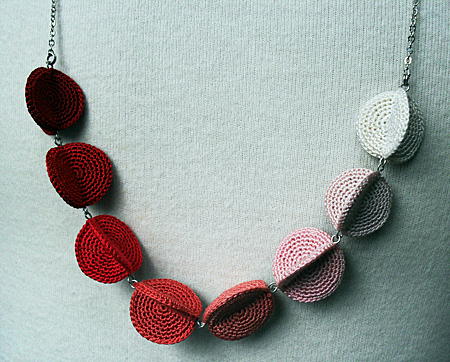 –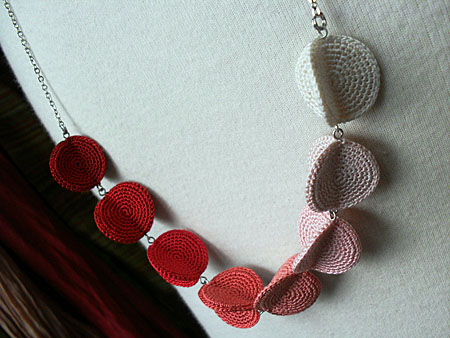 When I was in Paris last month, I passed by the quarter with wholesale jewellery suppliers. Some of the shops also sell to the genera public. I bought some chain (no silver, about circumstances in silver mines are not better then in textile sweatshops in the South… a very humble contribution …)
Above, another design with the 3D beads I showed you some posts ago.