(English text below)
Af en toe wijzig ik de omslag van mijn Facebook pagina. Aan de reacties (of de afwezigheid ervan) merk ik heel goed wat in de smaak valt en wat minder.
Dit is de foto die ik postte:
 
Opvallend veel 'vind ik leuk'-s :-)Â  .' t Was nochtans geen nieuw model van kraal, ik haakte het reeds eerder in 2007 om er oorbellen mee te maken: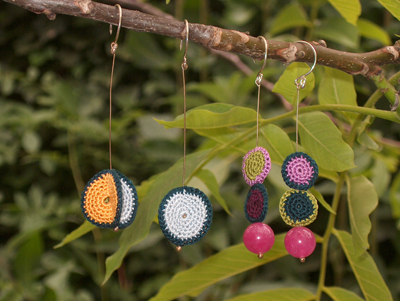 Deze kralen waren bedoeld voor een halssnoer voor mezelf, iets wat zou passen bij een nieuw jurkje.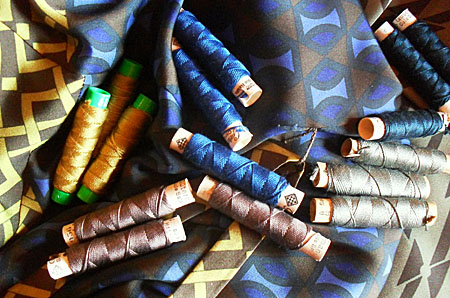 En dit is het geworden:
–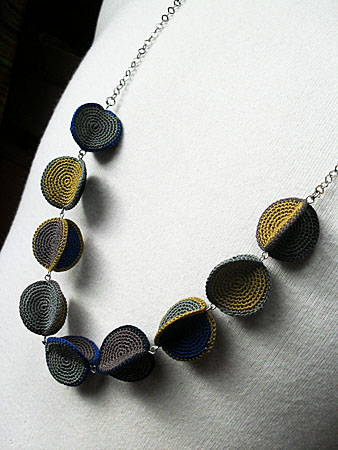 –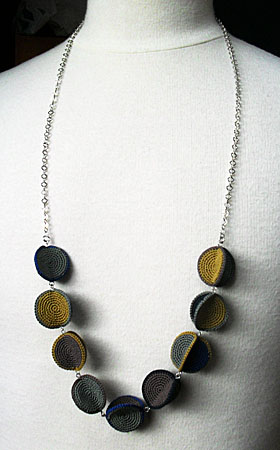 Every now and then I change the wall of my Facebook account. The number of 'like'-s (or the absence of them) says a lot of how people like what I do.
This one seemed very popular. The beads were made to go with a new dress.