(English text below)
Naar Noro garens kijken, daar krijg ik nooit genoeg van. Kleur, kleur en nog eens kleur.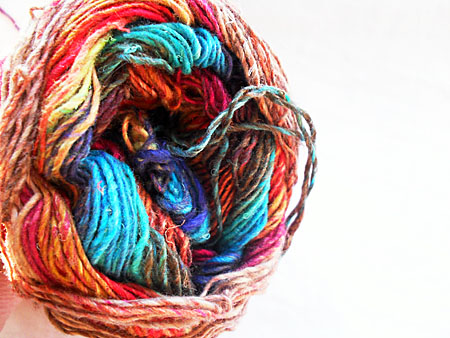 –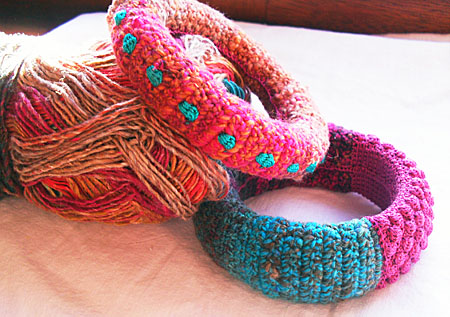 Ik meng liefst zelf gekleurde draden, maar omdat in de Noro sokkenwol ook wat zijde zit en de dikte ook met een haaknaald nr één te bewerken valt, is er zo toch een bol in mijn boodschappentas beland.
Een gekleurd intermezzo tussen al het rood en het wit van de voorbije maanden: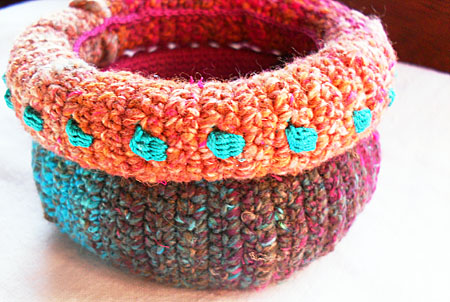 –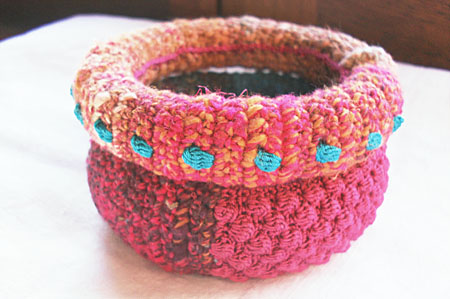 –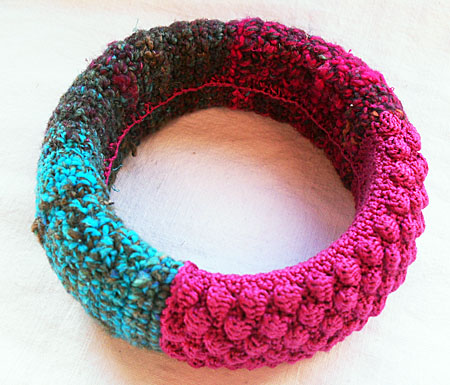 –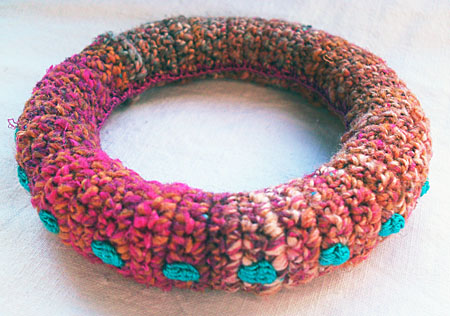 I just love Noro yarns, what a rich range of colours!This is the sock yarn. There is a bit of silk in it and I used a crochet needle number one.