(English text below)
Reliëfsteken zijn ook wel eens leuk om te doen. Waar is de tijd van de mutsen in ananassteek?
Nog een armband, asymmetrisch, één derde reliëf, twee derden gewoon plat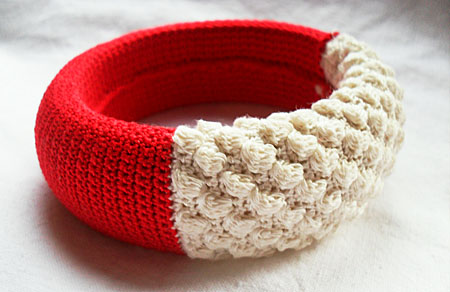 –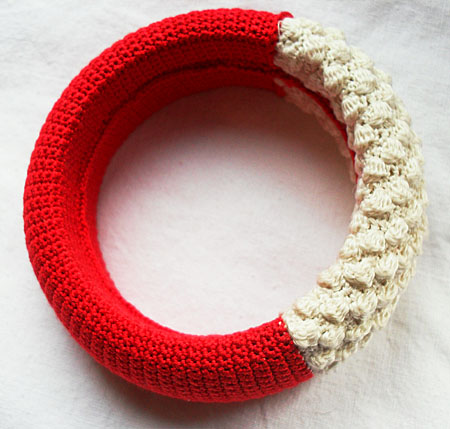 –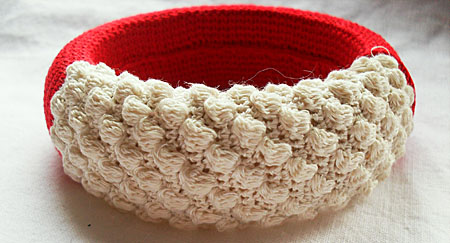 –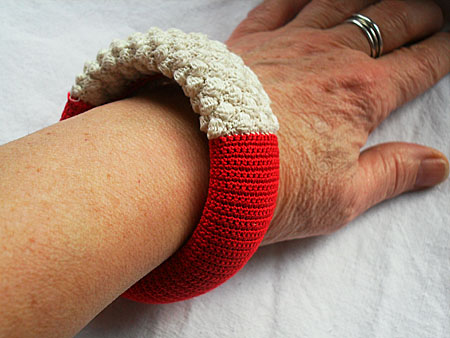 –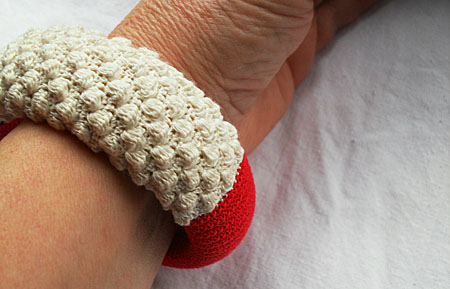 I do like to try some other stitches every now and then.  It's fun to experiment with stitches that give some volume, and combine it with very plain stitches.