(English text below)
Elk jaar opnieuw horen we 'De eerste sneeuw' op de radio als inderdaad ook de eerste sneeuwvlokjes vallen.
En elk jaar opnieuw horen we ook 'Een vrolijk lentelied' …
'Daar is de lente, daar is de zon, bijna, maar ik denk dat ze weldra zal komen, ….' Dit jaar nog niet gehoord op de radio 🙁
Twee jaar geleden heb ik mijn bloembakken al eens gevuld met gehaakte bloemetjes ter gelegenheid van de International Yarn BombingDay (klik hier voor de betreffende blogpost).
Dit jaar wou ik er de start van de lente mee vieren. De bloemen liggen klaar sinds 21 maart ll., maar de kans dat ze zouden ondergesneeuwd raken was te groot en bleek zelfs reëel.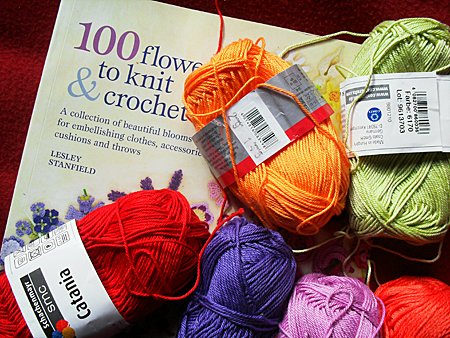 –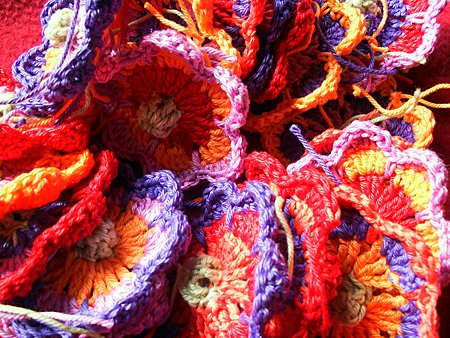 –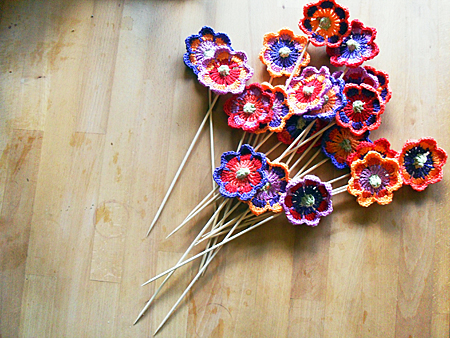 Maar nu is het toch zover … lekker warm is het nog niet, maar er is zon. Dus maak ik de voorbijgangers aan mijn huis vrolijk (in de luwte achter het gordijn, horen we de opmerkingen en merken we dat er foto's van genomen worden 🙂 )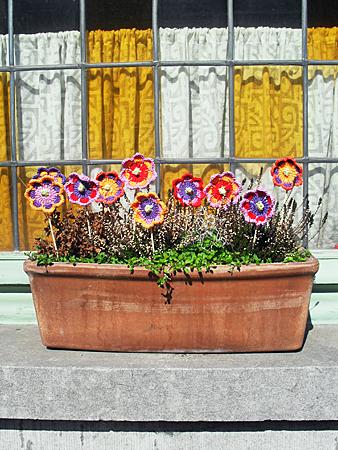 –

–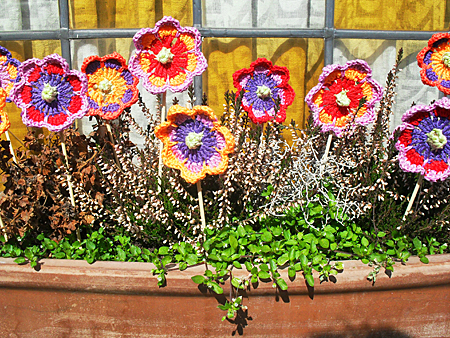 En nu full speed ahead naar echte lente!
Two years ago, I filled for the first time my flowerpots with crocheted flowers, it was on International Yarn bombing Day.(click here if you want te reread that blogpost).
This year I wanted to celebrate the start of spring (March 21st) with crocheted flowers. They were ready by then, but it still felt like winter at that time, there was some more snow .. so I postponed until yesterday.