(English text below)
Eerlijk, ik denk dat de juwelenpassie van velen onder ons een spoor heeft naar de workshops en het kralenaanbod van Zahia.
En zeker wie de eerste winkel in Gent heeft gevolgd, is getuige geweest van de geschiedenis van Zahia's zoektocht naar een mooi en authentiek aanbod.
Een nieuw hoogtepunt: het Zahia-boek! Sinds afgelopen zaterdag te koop … een feestelijk moment met bubbels en hapjes en een aangenaam weerzien met Ingeborg!Het boek geeft tips (met eenvoudige, duidelijke tekeningen) en een aantal projectvoorstellen. Ook leuk: de modellen zijn allemaal Zahia-medewerksters (sommigen had ik niet eens herkend 😉 ). Info over het boek, klik hier.
(een trompe l'oeil … mijn oorbellen tussen die van het Zahia-boek)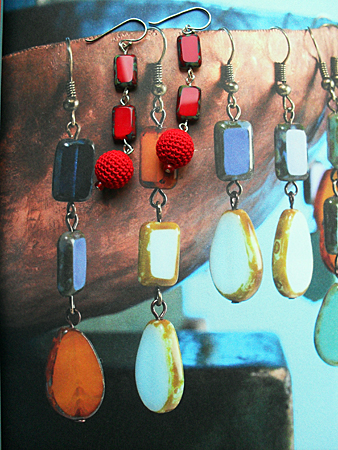 En hoe gaat dat – altijd! 😉 – ik wou uiteraard het boek kopen en kwam buiten met een zakje kralen en plus. Allemaal glazen kralen (sinds ik las over arbeidsomstandigheden van het maken van sommige halfedelstenen kralen – zie mijn blogbericht van  24 juni 2012 – probeer ik daar toch op te letten).
De Tsjechische glaskralen die Zahia liet maken, vond ik al mooi sinds die collectie werd voorgesteld op de Zahia-blog.(je kan er ook lezen hoe ze worden gemaakt) En ze zijn echt mooi (en origineel).
Aan de slag dus: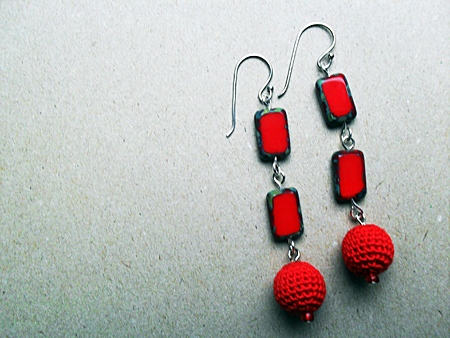 –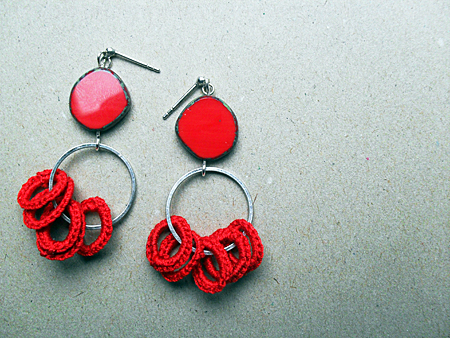 Met een knipoog naar het 'vroegere' Zahia (de beker kocht ik nog in de tijd van het ruime etnische aanbod).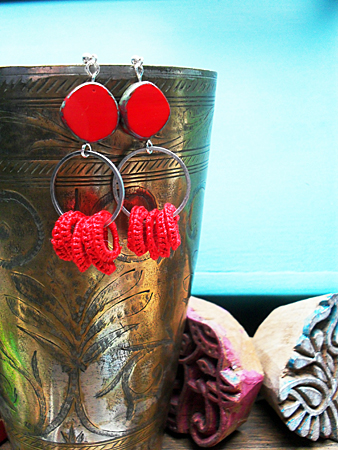 –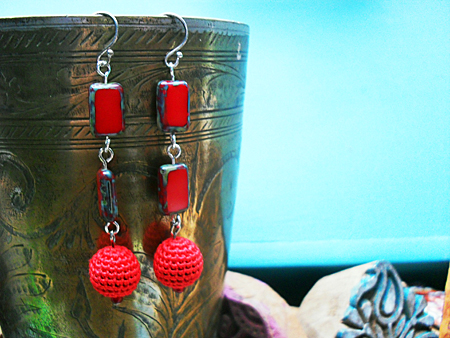 People that are bead-freaks in Flanders , know the Zahia-shops. They always have an original collection. And now they have  their own book!
I attended the book release last Saturday and of course, bought some beads ;-). These glass beads are Czech and esepcially designed for the Zahia-shops. I like them. I used some for the earrings above.