(English text below)
Het is  leuk om toe te werken naar een evenement (zoals de Stiel en Stijl beurs van afgelopen weekend): alles klaarleggen, bedenken hoe ik mijn werk wil presenteren en hoe ik het wil verpakken.
Ik zie wel graag zakjes in bruin kraftpapier. Mijn fantasie de vrije loop laten gaan om de verpakking aan te passen aan de collectie is héél plezant.
Voor de Pachamama-collectie wou ik iets doen met de zak huayruru-zaden die ik in Cusco (Peru) kocht. Ik had er niet op gelet bij aankoop, maar er zaten geen gaatjes in de zaden, dus onbruikbaar bij het rijgen.
En dit is wat het uiteindelijk werd:
materiaal verzamelen …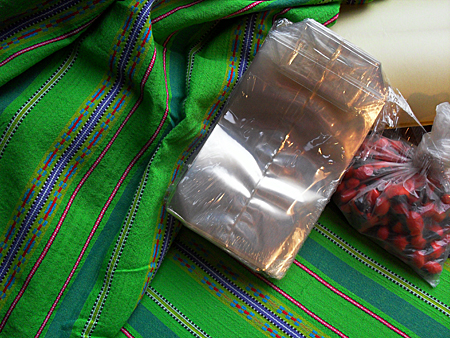 (gerecupereerd) karton met tweezijdige plakfolie en een naar Zuid-Amerika verwijzend stofje bekleden …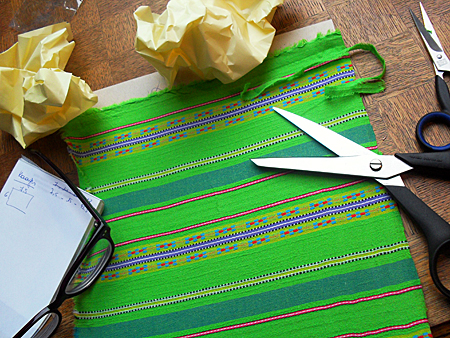 labels snijden …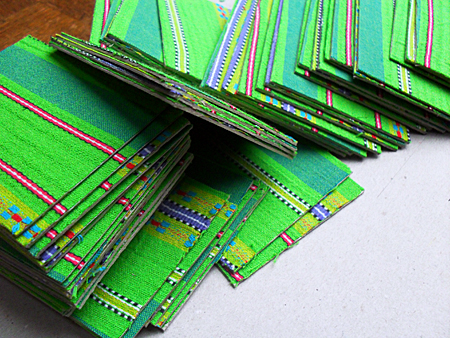 een bij te voegen tekst over de huayruru-zaden (ze brengen geluk!) schrijven en uitzoeken hoe het papiertje het leukst presenteert …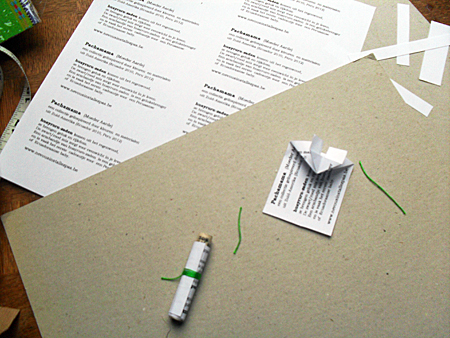 het wordt uiteindelijk dit …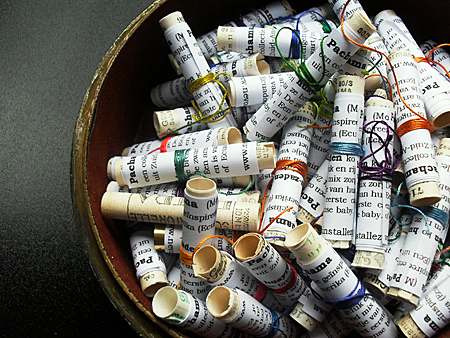 en het resultaat …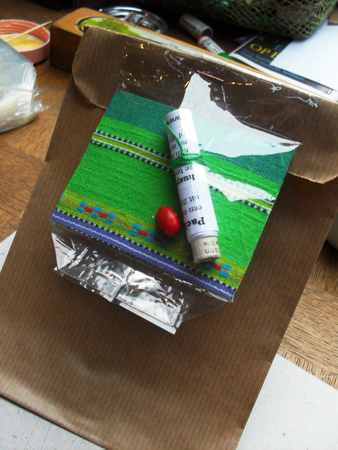 en voor de gelukzakken is er ook nog dit …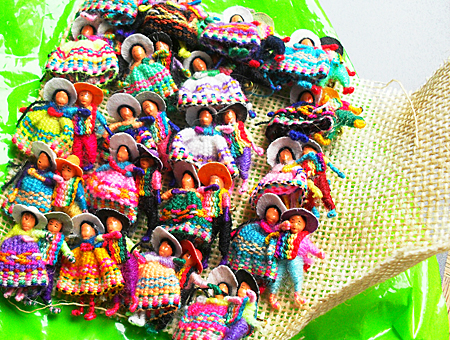 I love to make packages that fit with a certain jewellery collection.
Above you can see the making of labels I attached to simple craft paper bags for my Pachamama collection. In every bag is a huayruru-seed I bought in Cusco (Peru). At home I discovered that the seeds did not have a hole .. so I thought this was a nice way to use them anyway.