(English text below)
Ik amuseer me geweldig met oorbellen maken. 't Is plezant om zo om het half uur alweer van kleur te kunnen veranderen (bij het haken van halssnoeren betekent een half uur zo ongeveer niets). En zoals dat dan gaat, ik kan niet stoppen 😉
Hoopjes die oorbellen willen worden: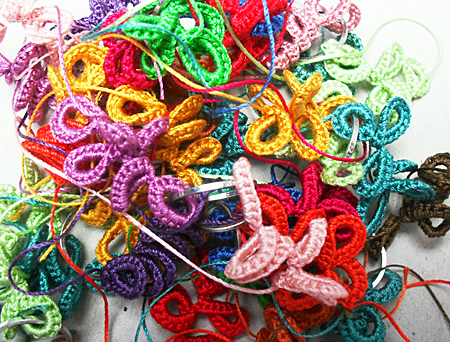 –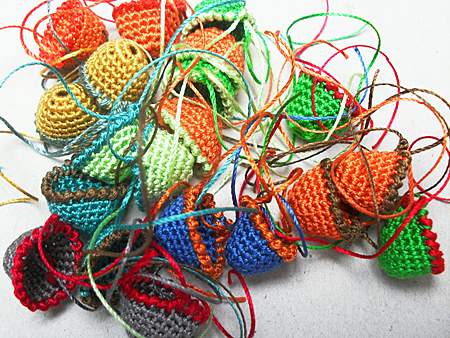 –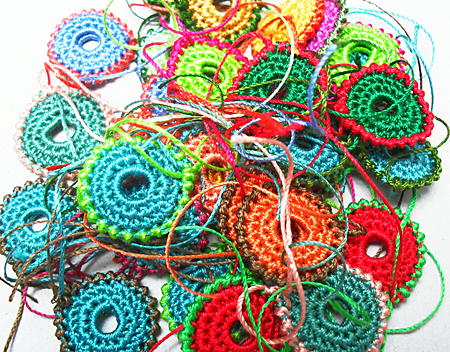 –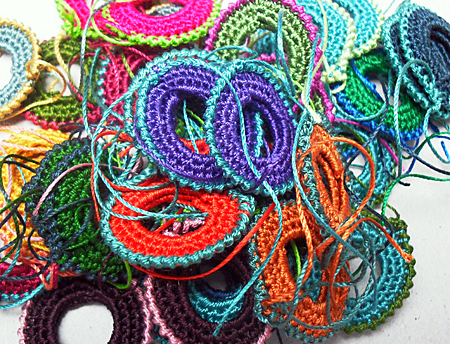 Een nieuwe hoop: kralen (vooral tagua) meegebracht door dochterlief  uit Ecuador.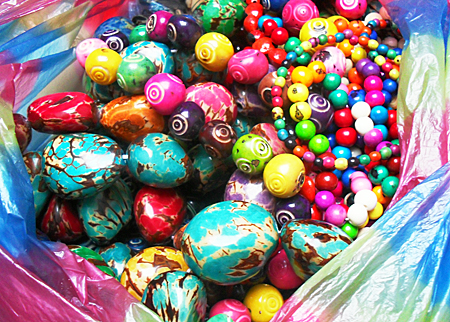 Een hoop schaaltjes met ingrediënten voor een reeks nieuwe Pachamama-snoeren:
En een immer rommelige werktafel!: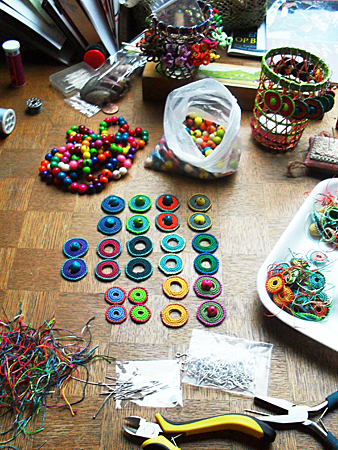 Above all heaps of ingredients for new earrings and necklaces. And a beautiful stack of natural beads, my daughter bought for me in Ecuador.