(English text below)
Kant  is voor mij synoniem van transparant, fijn, beweging, … Mijn mama is kantklosster, ik probeerde het ooit ook wel .. maar het lag mij niet.
Dit snoer doet er mij wel aan denken, hoewel het enkel brei- en haakwerk is.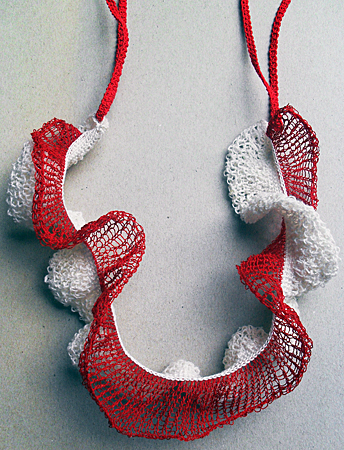 –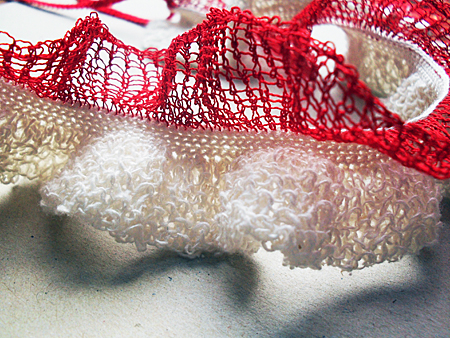 –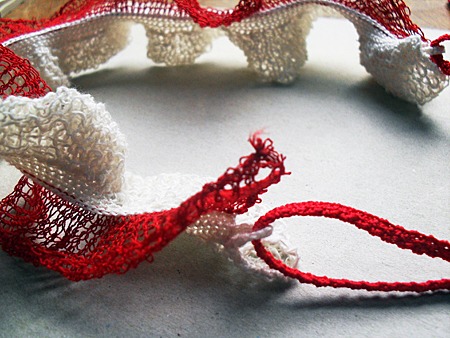 –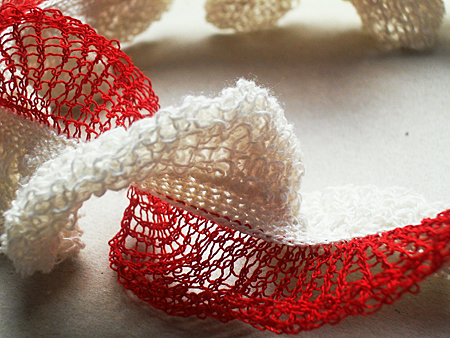 –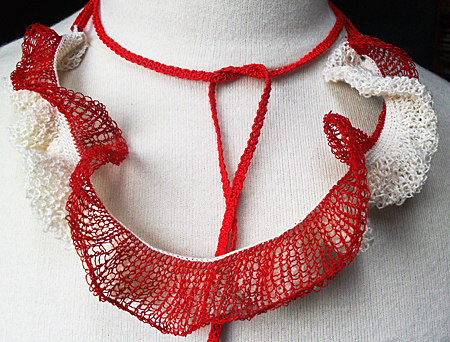 –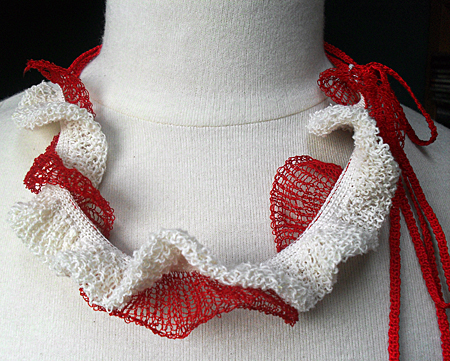 –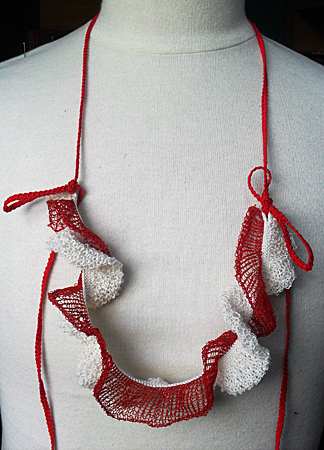 –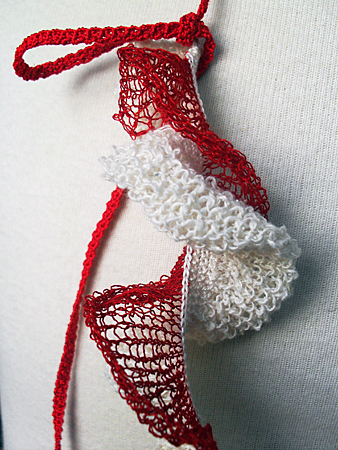 For me lace is synonym for transparancy, detailed work, movements, …
My mother is a lace maker. Once I tried it as well, but it's nog my piece of cake.
Nevertheless this necklace makes me think of lace, although it's only knitting and crocheting.