(English text below)
24735, dat is het aantal kilometers dat dit snoer heeft afgelegd (heen en terug naar Peru , plus de ter plaatse afgelegde afstanden).
Op reis neem ik graag een haakwerkje mee, maar toch liefst iets simpels. Echt ontwerpen zit er dan niet in, sowieso is de hoeveelheid materiaal die ik kan meenemen, beperkt.
Dit is het dus geworden …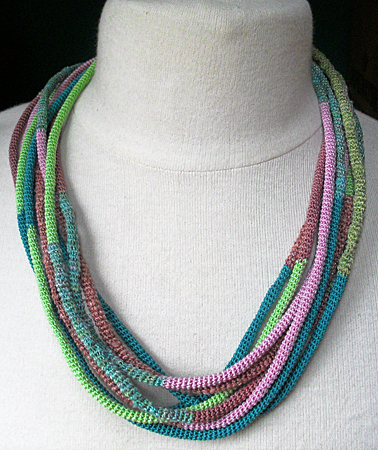 –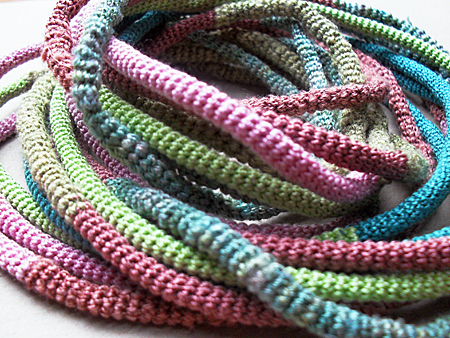 24735 is the number of kilometres this necklace has travelled ( going to and coming back from Peru and the distances we travelled while travelling there).
I always take some crochetwork with me, when travelling. But I keep it simple. No real designing, as I only can take a limited stack of material.