(English text below)
abaca, papier, huayruro
De huayruro-zaden kocht ik in Cusco (Peru). Dit is een mini-formaat, ze bestaan ook groter. De zaden in rood/zwart zijn de mannelijke zaden, de vrouwelijke zijn helemaal rood.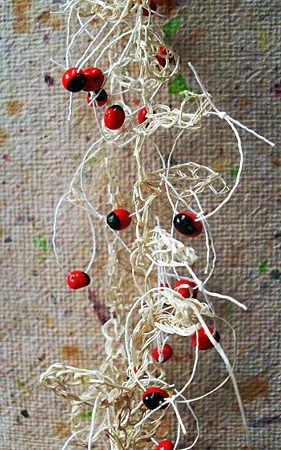 –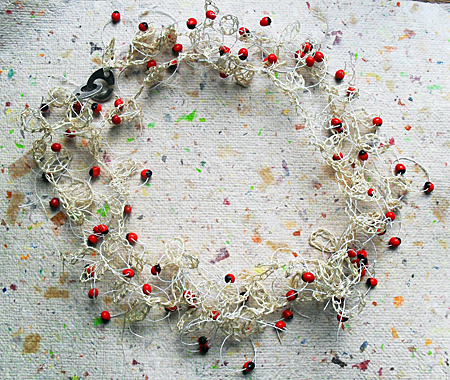 –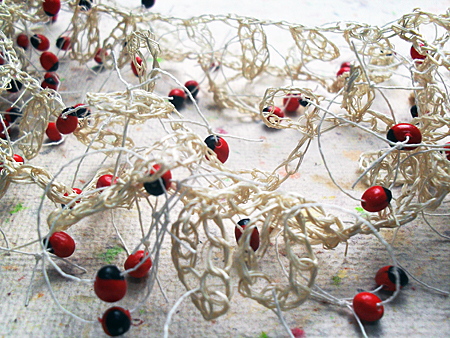 –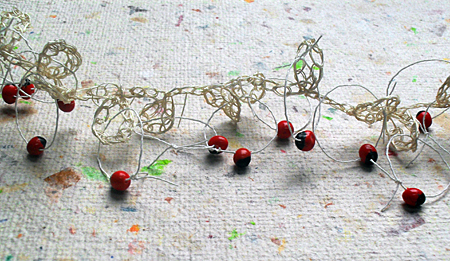 –
en bijpassende oorbelletjes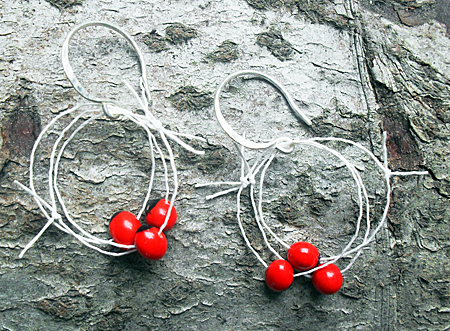 –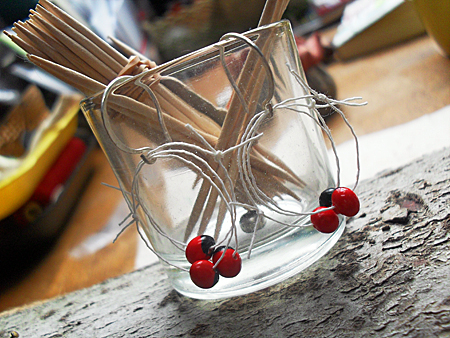 abaca, paper, huayruro
No silk in this necklace and earrings.
I bought the huayruro-seeds in Cusco (Peru). These are of a small size. The black/red version are the male seeds, the female seeds are entirely red.