(English text below)
Nauwelijks te geloven, maar dit is echt mijn vijfhonderdste blogbericht! Mijn eerste schrijfsels dateren van  27 april 2007 … en zo'n 228.200 bezoekjes later staat de teller op 500.
Vandaag weer volop in de Latino-sfeer: kleur dus!
Eenvoudige speldjes om vrolijk van te worden en de zonne-energie vast te houden.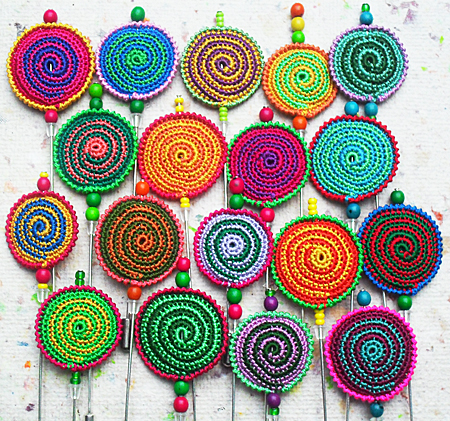 –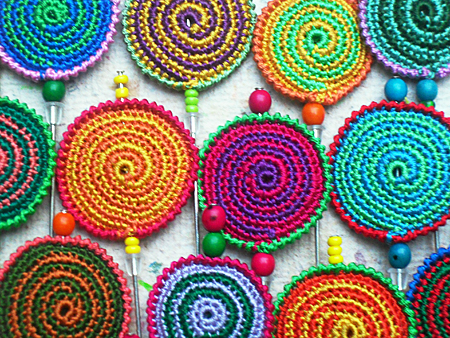 –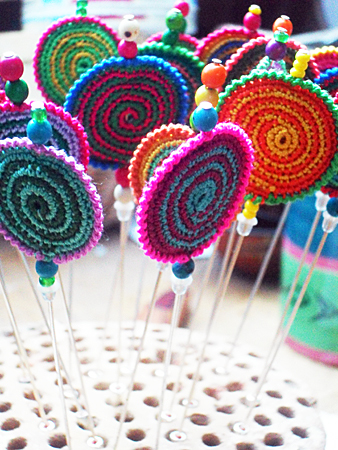 –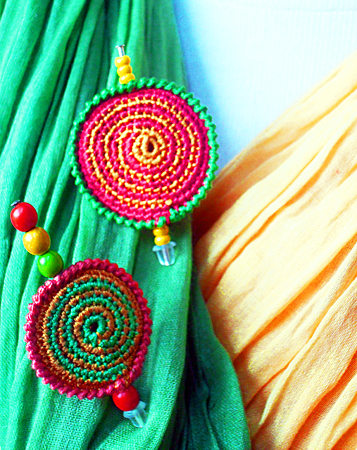 Do you believe it? This is my 500th blogpost. I wrote the first one on April  27th 2007. And now, some 228.200 visitors later, you can read the 500th one.

Above some simple pins, in the happy sunny colours of Latin-America. Let the sun shine!