(English text below)
Pas een paar dagen geleden hoorde ik voor het eerst van Laine Sajet, yarnbomber. Ze noemt zichzelf een Gentse Wooligan. Ik weet niet wie er achter zit, maar ik vind het SCHITTEREND wat ze doet.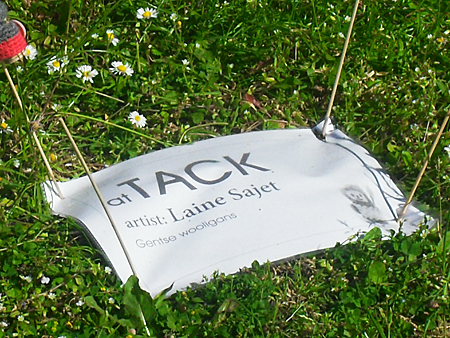 Ze had in het MIAT een installatie met krijgers  gemaakt.
De krijgers hebben  gisteren (afgelopen vrijdag) het Gravensteen ingepalmd! Deze zaterdagvoormiddag waren ze er alleszins nog: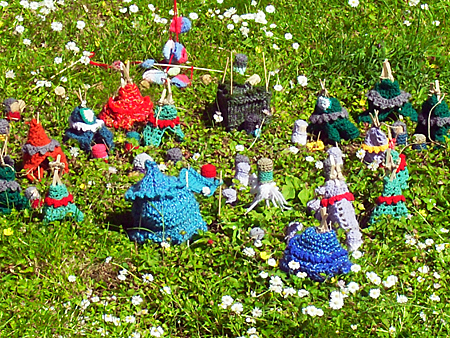 –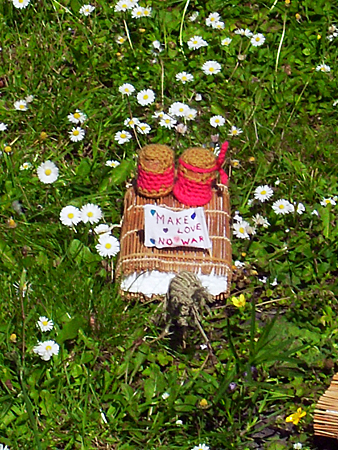 –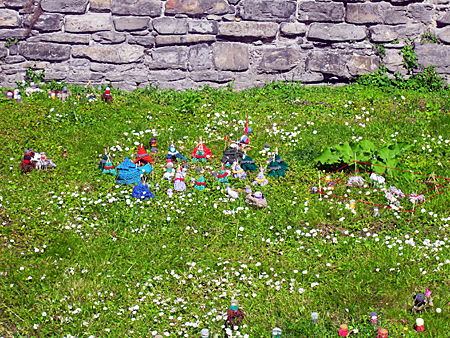 Wie ze wil zien, haast jullie …. nooit zeker of ze op een nacht niet zullen gestolen zijn of op weg naar een volgende aanval.
Voor meer foto's, acties, …. De pagina Laine Sajet vind-ik-leuken op Facebook!
This is about a Ghent yarnbomber, which I like very much!
For more pictures and actions: like Laine Sajet on Facebook.