(English text below)
Deze speld hoort echt wel thuis in een 'mixed' rubriek: zijde, zilver en zaden.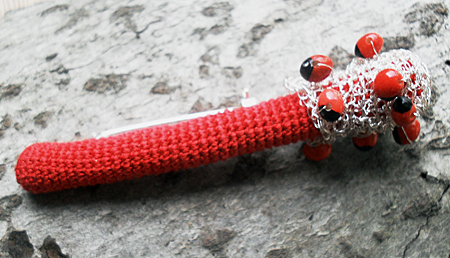 Ook de huls met zaden is gehaakt , in zilverdraad. De speld is ongeveer 8 cm lang.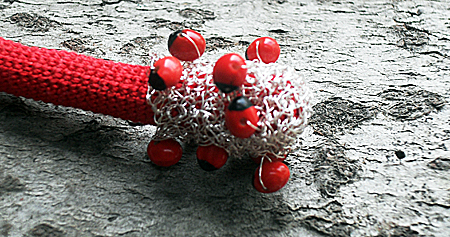 Geëtaleerd op een stukje bijpassende stof: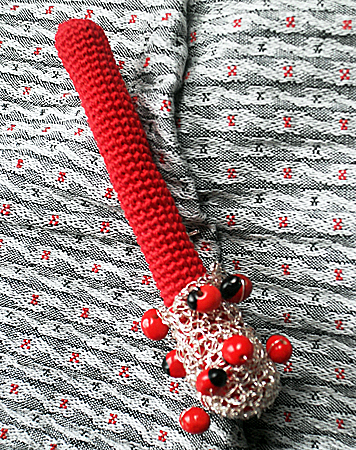 –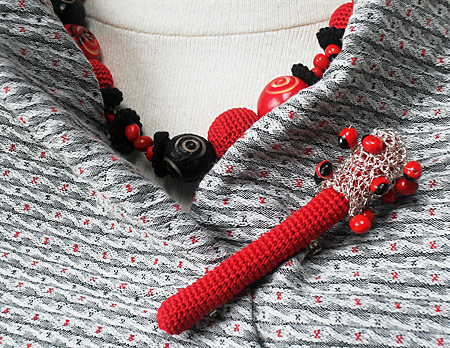 This brooch is a real mixture of materials: silk, silver and seeds. And one technique: crocheting (also the silver part is crocheted).
The last two pictures are just some styling on a piece of matching fabric.