(English text below)
Zoals aangekondigd: Peru heeft me geïnspireerd.
(grafitti in Cusco)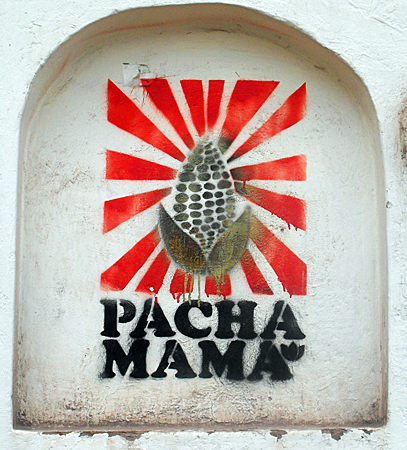 De naam van de door Latijns-Amerika geïnspireerde collectie was er snel: Pachamama ('moeder aarde' in het Quechua). De ideeën voor nieuwe stukken zijn nog aan het groeien. Het wordt sowieso een reeks met véél kleur. En er zullen ook wel zijsprongen zijn wat materialen betreft: toch weer kralen, eens wat anders dan zijde (ik kocht in Peru o.a. baby-alpacawol), metaaldraden liggen hier ook te wachten op een toepassing, ….
Ook toen we in de herfst van 2010 in Ecuador reisden kocht ik er kralen … maar er kwam geen inspiratie van. Maar nu zal ik de kralen van toen ook wel gebruiken. Heerlijk om op die manier deze beide reizen te herbeleven.
Dit is een blik om de kralenoogst uit Peru: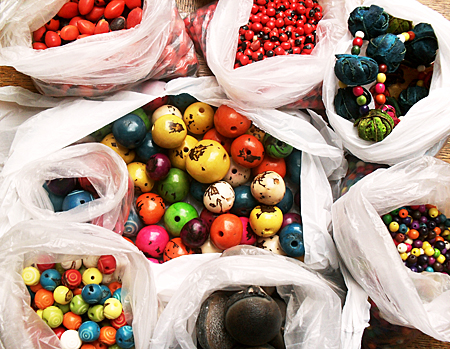 Het Pachamama-beeldje dat we zelf meebrachten uit Peru:
De eerste eenvoudige snoeren met gehaakte kralen en kralen uit Latijns-Amerika (tagua, acai, sinaasappel, …):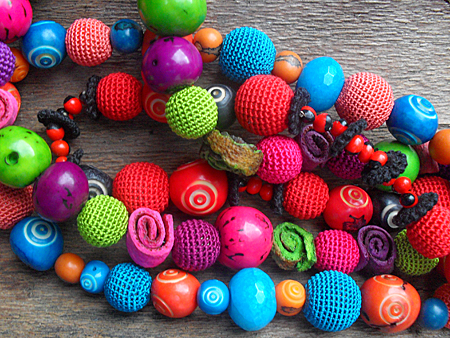 –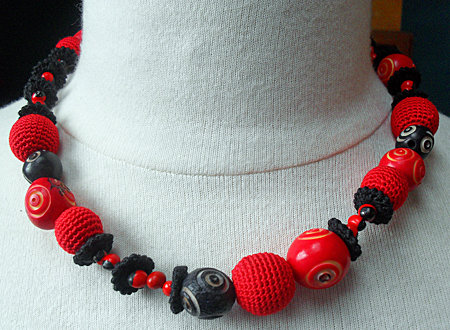 –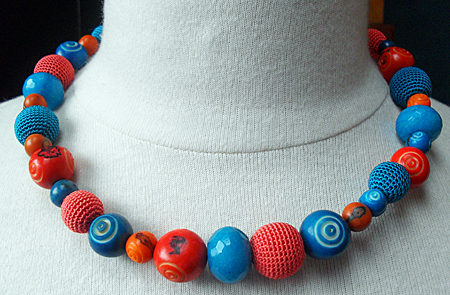 –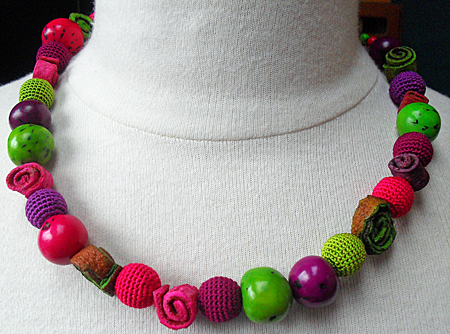 I want to introduce to you my new collection, inspired by my travels through South-America (Ecuador 2010, Peru 2012). During both these travels I bought some beads and other materials, now to be used in a colourful series of jewellery.
The name of the collection will be Pachamama ('mother earth' in Quechua).

And that this collection will burst of colour is sure. For the rest the inspiration is still growing …
Above you see some of the beads I bought in Peru, a small pachamama-statue we brought along and some simple necklaces made with crocheted beads and Latin-American beads.