(English text below)
Terug van een maand Peru. Het was een heerlijke, deugddoende reis.
We trokken enkel door het Zuiden van Peru. Het is een droom van een land om door te reizen.
Graag een selectie uit de honderden foto's. Ik toon er een paar die te maken hebben met handwerken en textiel. Ook al wordt er veel gehandwerkt in het zicht van de toeristen, toch is het écht wel een land waar diverse handwerktechnieken nog essentieel deel uitmaken van het dagelijkse leven.
Ter illustratie:
weven (markt Pisac):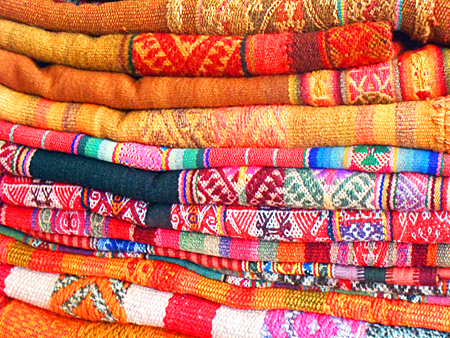 borduren (markt Pisac):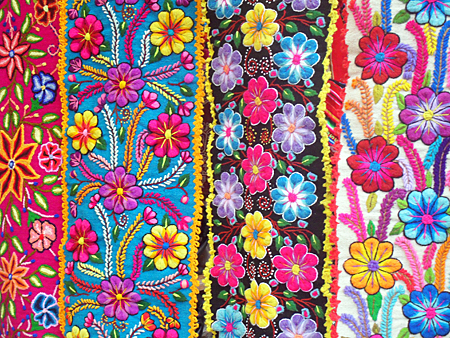 weven: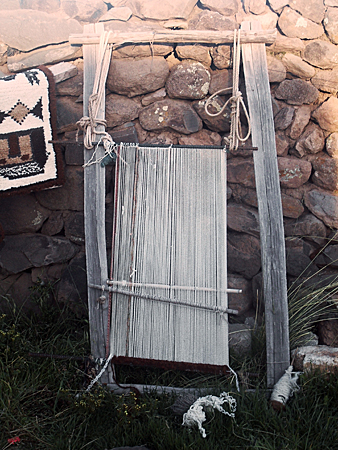 hairpinlace: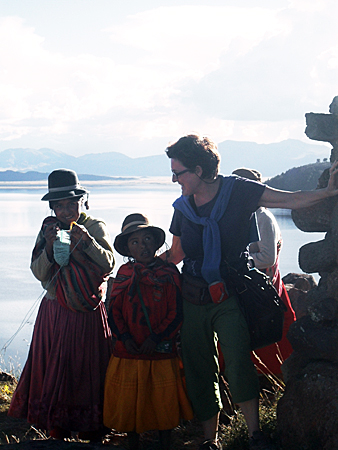 de breiende mannen van Taquile (eiland in het Titicacameer):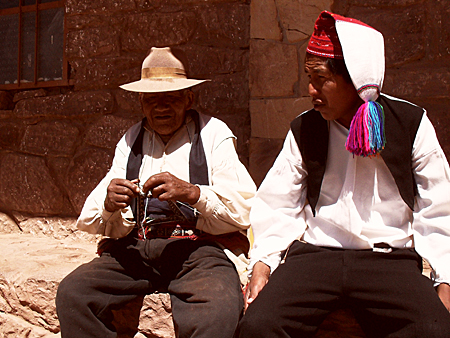 spinnen (eiland Taquile in het Titicacameer):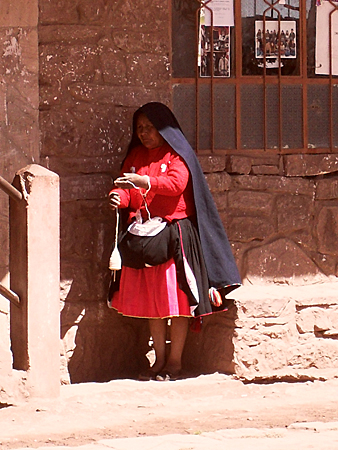 borduren (eiland Uros in het Titicacameer):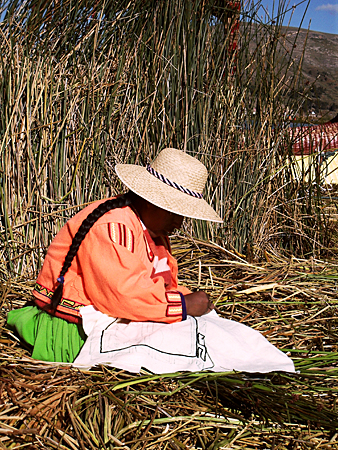 spinnen (markt Puno):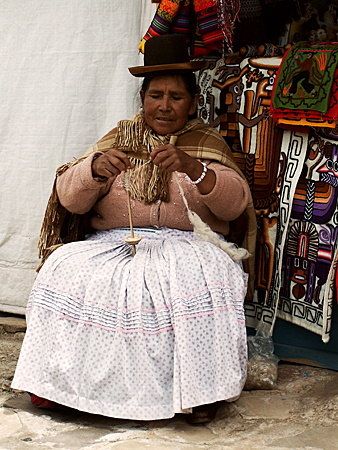 linten en touwen (markt Puno):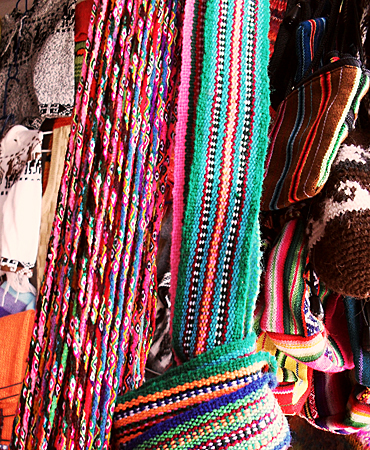 breien :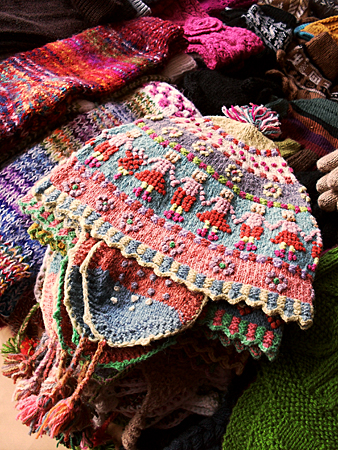 haken met alpacawol (Arequipo):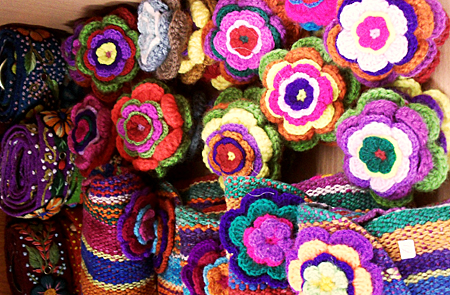 –
En toch nog één ander fotootje: na vier dagen trekken langs de Inca-trail: Machu Picchu: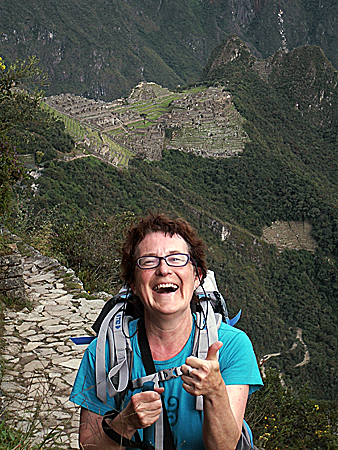 En ja, ik heb van alles meegebracht: alpacawol, natuurlijke kralen, linten,  … en een mooi pak inspiratie! Er ligt een nieuwe collectie te broeden! Wordt vervolgd!
I've been travelling in the South of Peru these previous weeks. It was a great journey!
Peru is a great land to travel through. And it is so colourful. And it is a country where crafting is a way of life.
Please enjoy the above pictures.
And yes, Peru has inspired me for a new collection … to be continued!