(English text below)
Ten bewijze dat ik echt wel goed oplet in de Spaanse avondles: 'el gordo y el flaco' zijn de dikke en de dunne 😉
Een mooie reeks broches, dikke en dunne, kleurrijk als gewoonlijk. Simpel en sterk van vorm.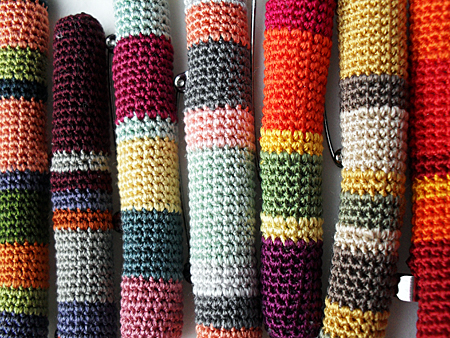 Dit zijn de kleintjes (een diameter van ongeveer 1cm, lengte tussen de 7cm en de 10cm):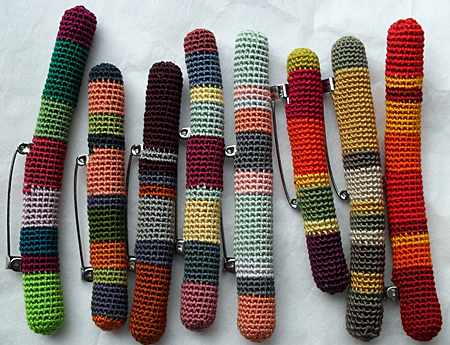 En de grote zussen (diameter ongeever 1,5 cm, lengte tussen de 8cm en de 13cm) :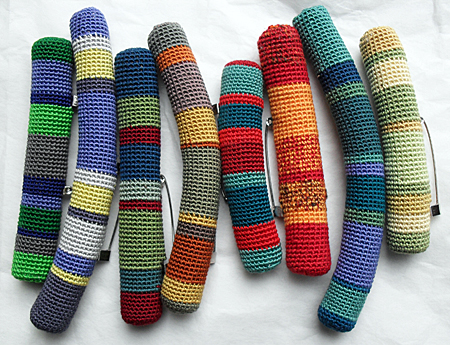 Om een idee te geven van de presentatiemogelijkheden, hieronder een speld op een sjaal van Some-thing-els: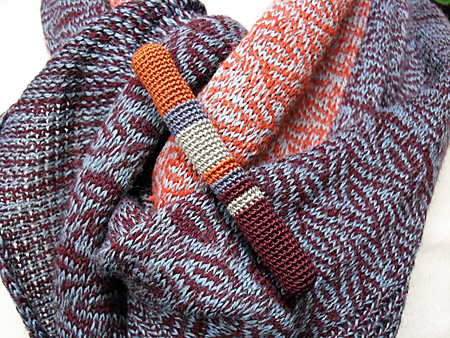 Ook te zien op zaterdag 10 en zondag 11 december (van 11u tot 18u)Â  bij Nik Audenaert , Kerkstraat 3, 3020 Veltem-Beisem

en

op vrijdag 16, zaterdag 17 en zondag 18 december (van 14u tot 19u) bij Els Jacobs, Nieuwland 1, 9000 Gent
Above some pictures of my new brooches. There are smaller and thicker ones.
The last picture shows one of my brooches presented on a scarf of Some-thing-els.