(English text below)
De ringen-show is bijna afgelopen. Deze reeks liggen al een tweetal maand op mijn werktafel … Gewone vlakke schijven, maar met een grote verscheidenheid aan kleuren en draadsoorten: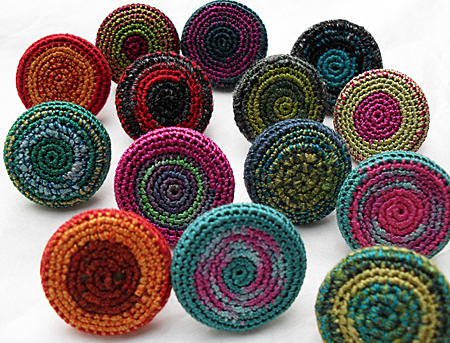 –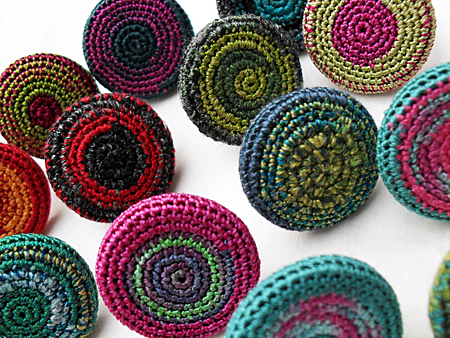 –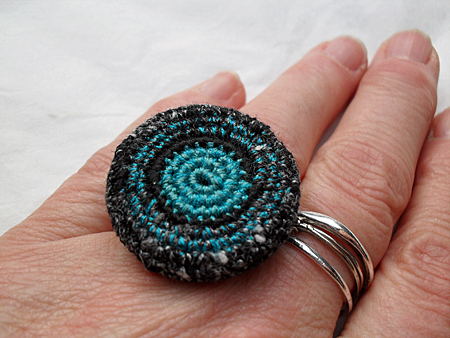 Ook te zien op zaterdag 10 en zondag 11 december (van 11u tot 18u)Â  bij Nik Audenaert , Kerkstraat 3, 3020 Veltem-Beisem

en

op vrijdag 16, zaterdag 17 en zondag 18 december (van 14u tot 19u) bij Els Jacobs, Nieuwland 1, 9000 Gent
Above you see the last rings I want to show you. They are simple disks. But with a large variety in colours and textures.