(English text below)
Terug thuis na tien dagen Frankrijk (8 dagen regen – twee dagen zon).
Toch wel wat gehaakt. Onder andere inspiratie gevonden voor een aantal buisjes die al maanden  lagen te wachten op verdere vormgeving.
't Zijn broches geworden. De foto's zijn getrokken in de tuin van het vakantiehuisje in de Ardèche, ook op die ene zonnige dag.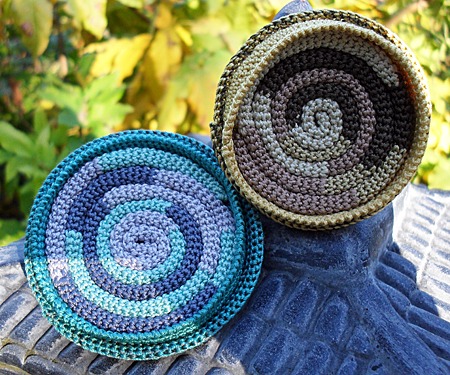 –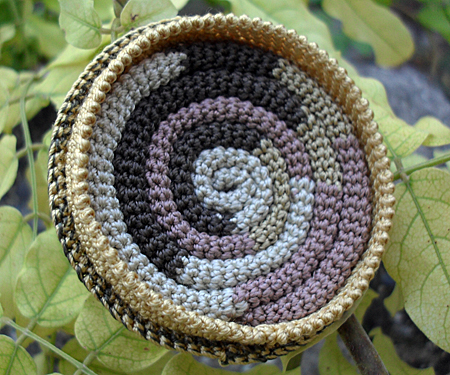 –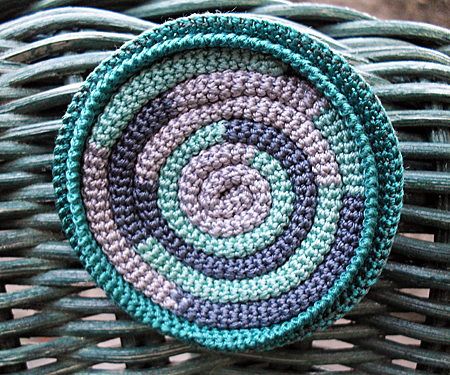 En nog een Franse uitsmijter, een mooie tekst die rond de spiegel op onze badkamer was geschreven:
""La créativité et le génie ne peuvent s'épanouir que dans un milieu
qui respecte l'individualité
et célèbre la diversité.""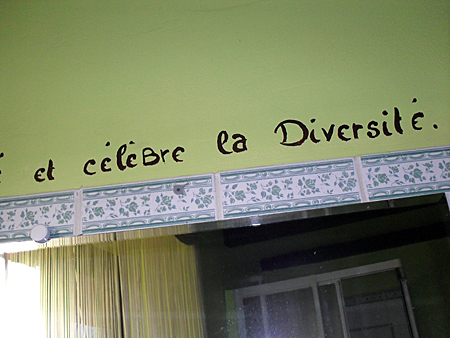 We're back home  from a ten days trip in France (eight days of rain, two days of sunshine).
I did some crocheting! The pictures were taken in the garden of the holdiday house in the Ardèche. They are two brooches.
On the last picture you see a fragment of a French text that was written around the mirror in our bathroom there.