(English text below)
Doelbewust wat vrije weekends ingebouwd de voorbije tijd. Leuk! Een idee krijgen en er ongestoord kunnen aan verder werken tot het klaar is.
Met een halssnoer lukt dat niet (veel te veel uren werk). Met deze broche lukte het wel:
Allemaal zijde, zowel de draden als de restvezels die je kan zien.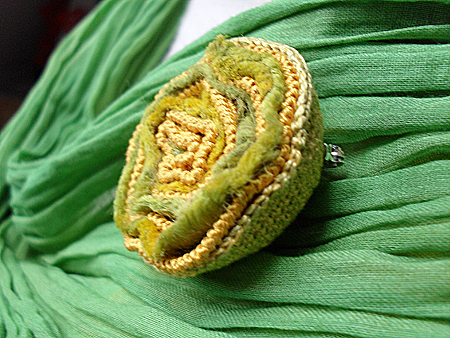 En, zoals vaak: doe er ook wat anders mee. Als hanger op een choker of opgehangen aan een zijden lintje.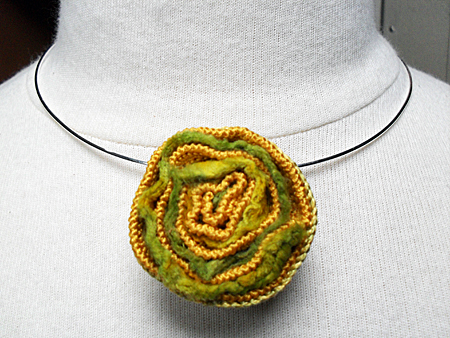 –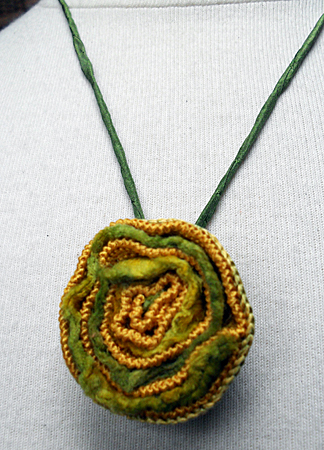 The previous month I reserved some free weekends in my agenda. It's great: feeling happy when there is time enough to work out a new idea.
Above a new brooch: silk threads and silk carrier rods.
Two  in one: wear it as a brooch or as a pendant.