(English text below)
Dit snoer is van een paar jaar geleden. De draagster ervan vroeg me het wat aan te passen. De lange dunne sliertjes waar de blaadjes aan bengelen, raakten steeds in de war bij het dragen, vandaar.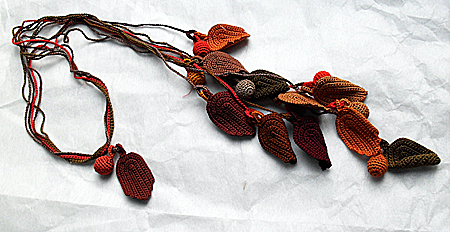 En dit is het geworden.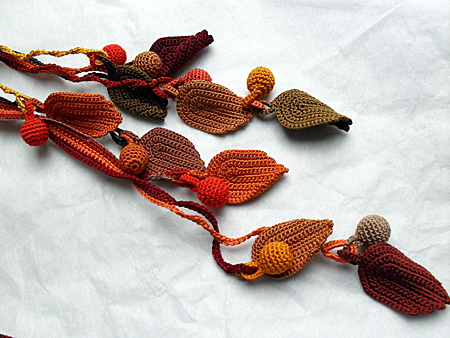 Ik heb eerst  alles losgemaakt.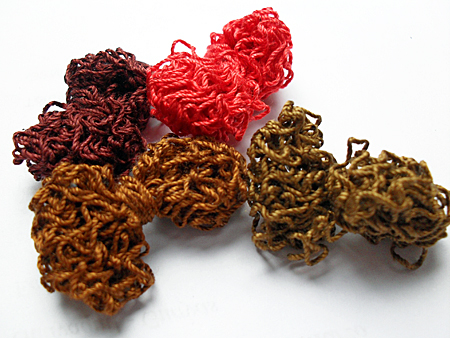 En heb het grootste deel vervangen door een gehaakt lint. De laatste stukjes slinger, zijn nu dubbel gehaakt (eerst was er enkel een ketting lossen).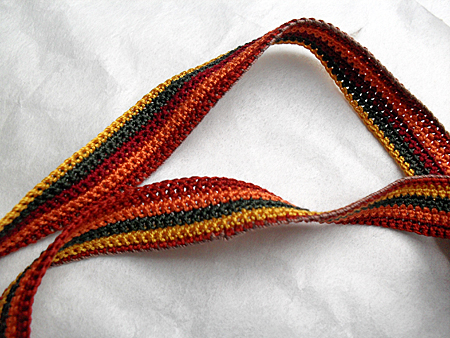 –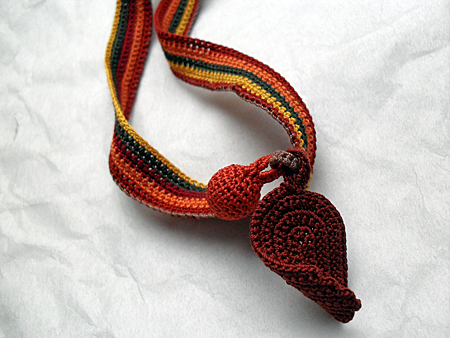 The necklace you see above dates back a few years. The woman that wears it, asked me to change it a bit. The threads with the leafs on, always got in a mess while wearing it.
I unraveled the whole thing and crocheted a ribbon over almost the full length of the necklace.