(English text below)
Het zomert volop in België!
Een paar foto's van nieuwe snoeren. Wel herftstkleuren , maar met zonnestralen op de snoeren.
Let op de nieuwe Afrikaanse Krobo-kralen. Ik moest ze hebben! Wat me er in aantrekt is de niet zo typische Afrikaanse kleuren.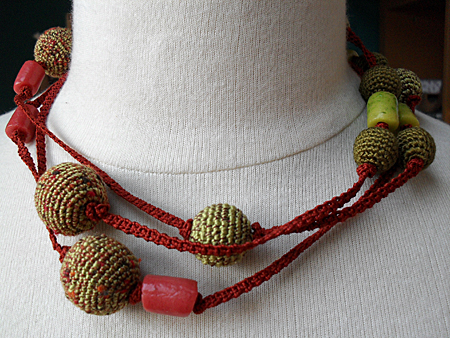 –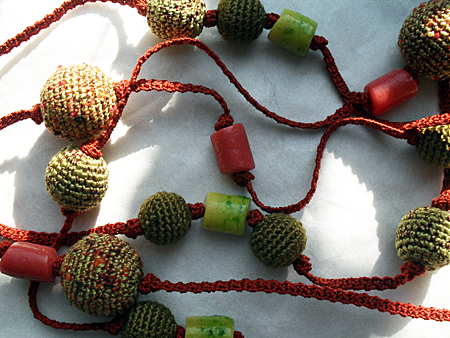 –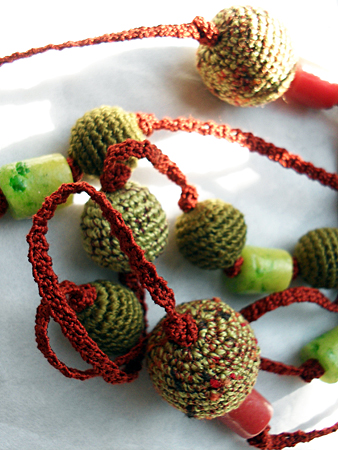 –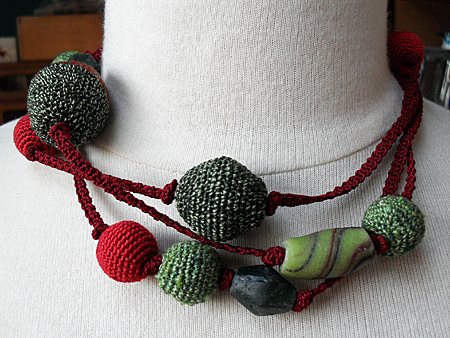 –
–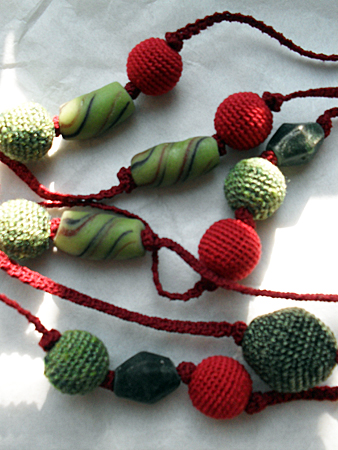 What we missed so much in July and August, we get it now: summertime!
The new necklaces are in typical fall-colours. But the pictures were taken under a beautiful sunshine!