(English text below)
Er loopt momenteel in het Design Museum Gent een tentoonstelling over het werk van (de in Zwitserland geboren maar overal verbleven)  juweelontwerpster  Johanna Dahm. Je kan op het gelijkvloers van het museum een aantal van haar ringen bekijken.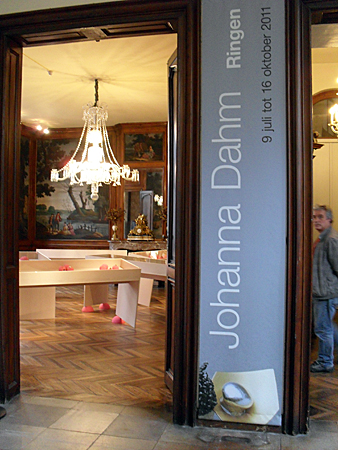 Een bijzondere vrouw die zich o.a. bekwaamde in een verloren was techniek, zoals die beoefend wordt door de Ashanti (Ghana) en de Dokra (Oost-India). Bij beide volkeren ging ze in de leer en ontwikkelde zo haar eigen technieken.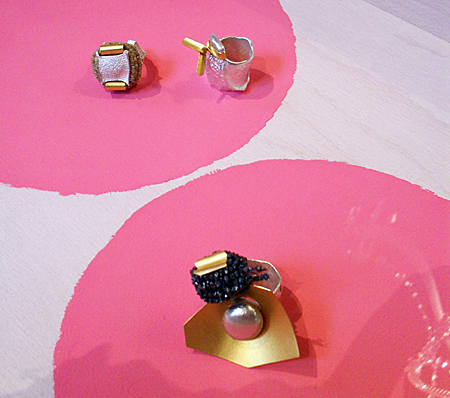 –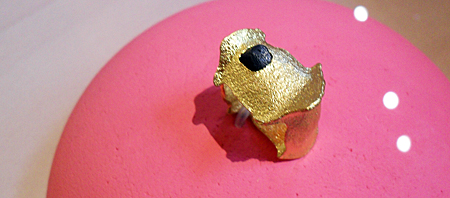 –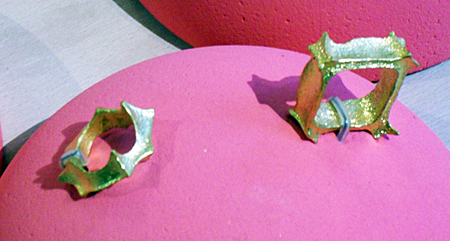 Vandaag gaf ze demonstraties op de binnenkoer van het Design Museum, samen met een aantal studenten juweelontwerp van de Antwerpse Academie.
Hier zie je haar aan het werk met de houtskooloven: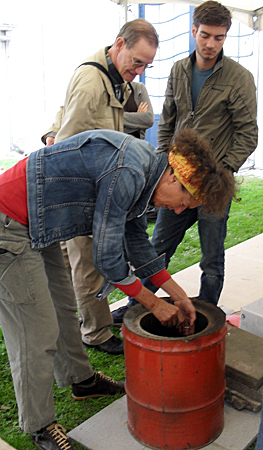 Meer info over deze tentoonstelling vind je op de website van het Design Museum Gent, klik hier. De tentoonstelling van Johanna Dahm loopt nog tot 16 oktober 2011.
Je kan ook over haar lezen (in het Engels) op de Wearable Art blog, klik hier.
Je kan de berichten van het Design Musem Gent ook volgen op Facebook (zo kwam ik ook te weten dat deze demonstratie vandaag doorging). Je vindt er  het museum zo: Design museum Gent (de officiële versie).
This afternoon I went to the Ghent Design Museum to see demonstrations by the Swiss jewellery designer Johanna Dahm. She studied ethnic lost wax techniques with the Ashanti (in Ghana) and the Dokra (in East-India).
Up to October 16th the museum shows Johanna Dahm's rings. You can read more on this exhibion on the museum's website, click here.
More information in English on the Wearable Art blog, click here.