(English text below)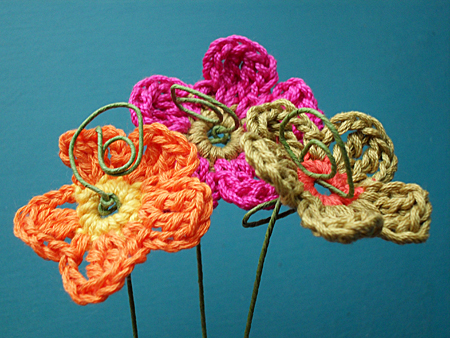 Elf juni 2011 : eerste International Yarn Bombing Day én het is vandaag ook Knitting In Public Day (wil je daar vandaag in Gent nog aan deelnemen: klik hier voor meer info).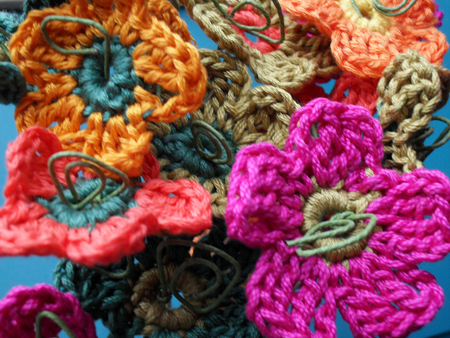 Dat van dat yarn bombing stemde mij tot vrolijke inspiratie de voorbije dagen. Voor een groots project had ik onvoldoende tijd, maar ik heb wel mijn eigen hele kleine yarn bomb geïnstalleerd. Ondanks de regen, zien mijn bloembakken er vandaag geweldig zonnig uit!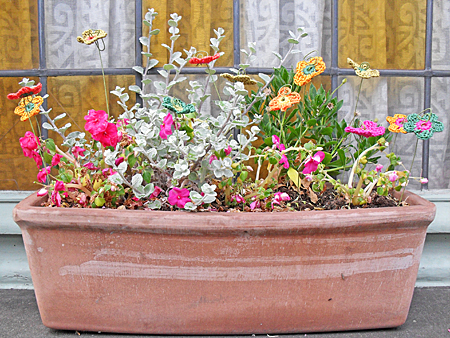 –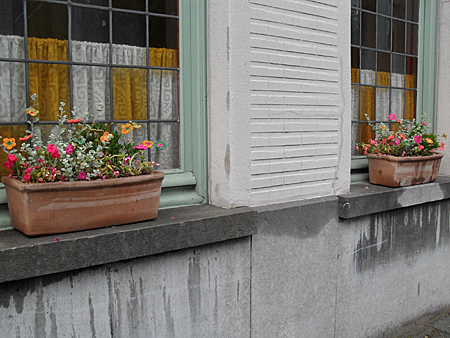 –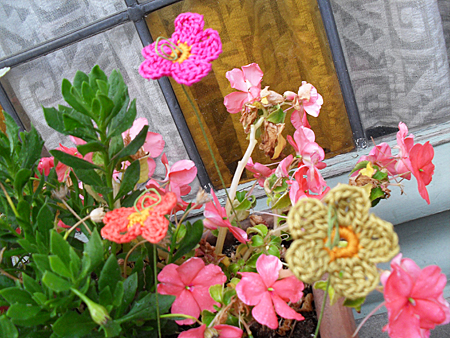 –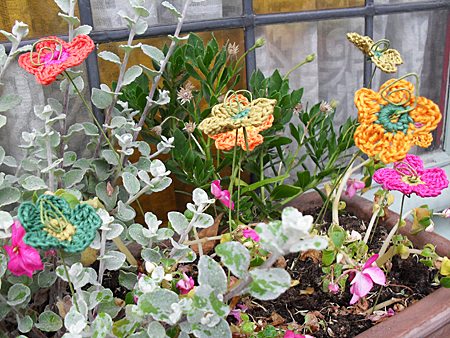 En nu maar hopen dat de bloemetjes niet geplukt worden …
Nog een bijzondere uitsmijter op deze 'hoogdag' van de draadjes: een video over een filmproject rond het haakwerk van Agatha Olek. Klik hier
Today it's the first International Yarn Bombing Day and it's also Knitting In Public Day.
I had no time for a big yarn bombing project, but I made  a very small installation in my flower pots for this day. See the pictures above.

And something extra for us yarn-lovers. Click here to watch a video on an upcoming filmproject on the  work of the crochet artist Agatha Olek.