(English text below)
Van de kelder (Gent) naar de zolder (Zoutleeuw) en weer met beide voeten op de grond … zover staan we nu.
Het terugblikken op de tentoonstelling zorgt voor gemengde gevoelens, er was groot geluk maar het is ook een leerschool. Grote projecten staat de volgende maanden (jaren)nog  niet op stapel, ik gun mezelf de tijd om een frisse wind door mijn hoofd te laten waaien. Wie weet wat er nog groeit en bloeit 😉 Ik hou jullie op de hoogte.
Ik heb nog wat fotomateriaal van de voorbije weken. Dat hebben jullie nog tegoed.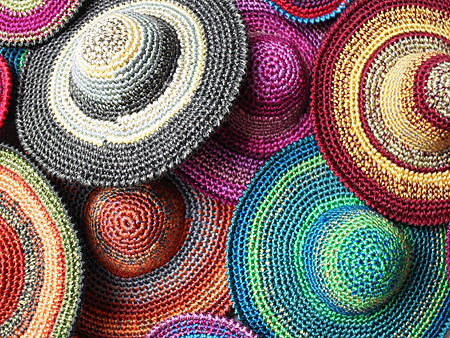 Vandaag een hele reeks broches, grote en kleine. Ze hebben ook wel iets Afrikaans, vind ik. Alhoewel het grote formaat door iedereen als 'sombrero' werd benoemd 😉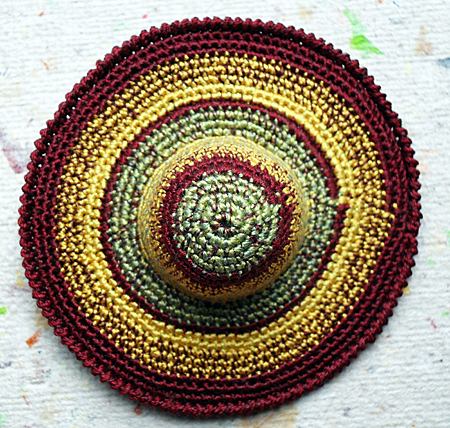 –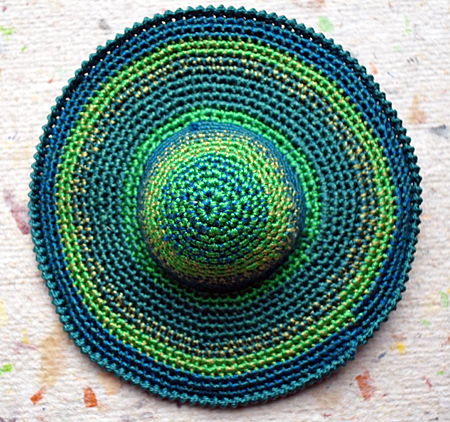 –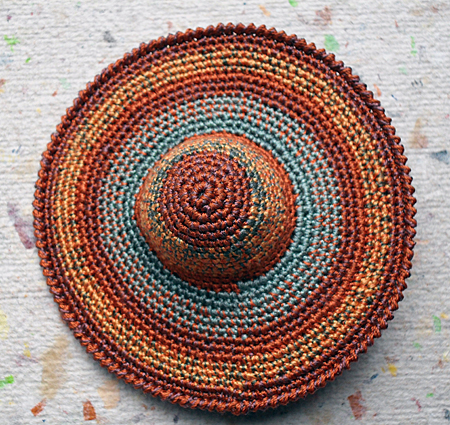 –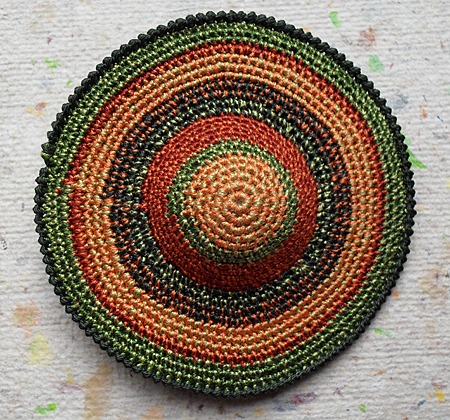 –
–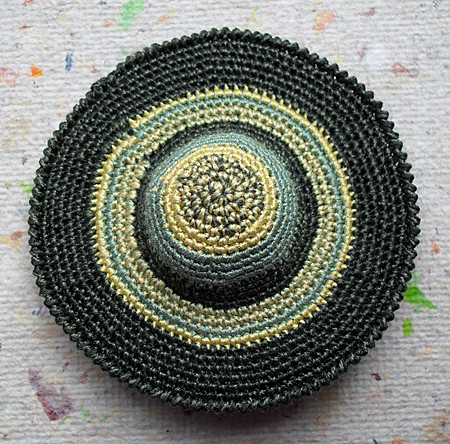 En dit zijn de kleintjes: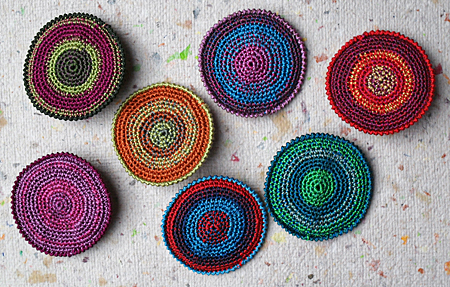 From a cellar (the exhibition site in Gent) to an attic (the exhibition site in Zoutleeuw) .. back to earth on both feet.
This double exhibition was quite a heavy enterprise. There was immense happiness, but it's also an opportunity to learn more about oneself, about priorities, about what to do in the future, … I need some fresh air in my brains now … room for new ideas. To be continued, that's for sure !
Above some brooches I crocheted the previous weeks. There are large ones  and small ones.They also  have an African touch, I think. Although everybody who saw them, called the larger brooches sombrero hats. 😉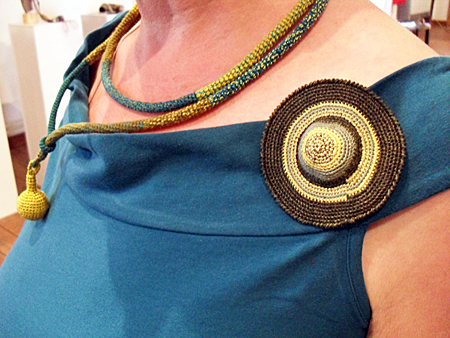 Enjoy watching them!