(English text below)
Ik denk dat 'normale' mensen eerst nieuwe kleren kopen en daar dan een juweel bij uitzoeken. Bij mij ging het anders 😉
Ik had nog muranoglazen kralen liggen (Zahia Brugge) en gebruikte die als kleurinspiratie voor een nieuw snoer dat ik graag wou aandoen ter gelegenheid van de vernissage in Casa93 afgelopen donderdag. 't Was vele uurtjes haakwerk, maar de dag voor de vernissage was ie klaar … mee naar de winkel … en jawel hoor, bijpassende rok en trui gevonden!
Het zijn eigenlijk drie snoeren:
Een lange buis met slot (lang te dragen of tweemaal rond de nek zoals op de foto)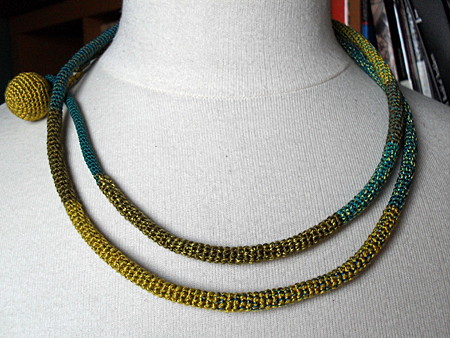 Een snoer met redelijk grote  gehaakte kralen en linten: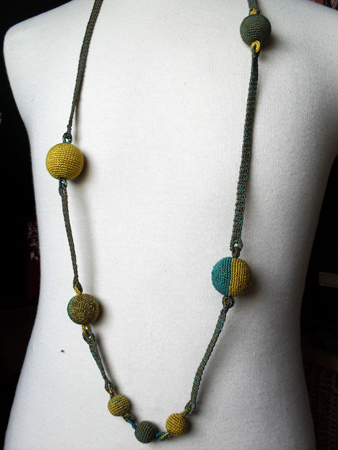 –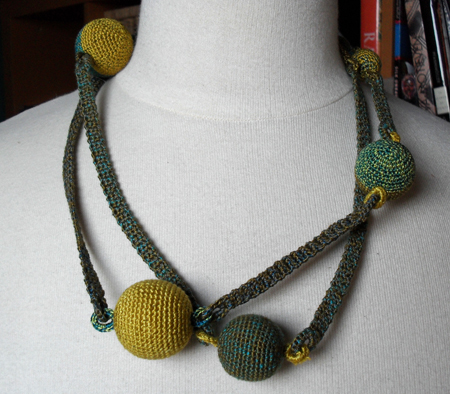 En het snoer met de glazen kralen, aan mekaar geketteld met gehaakte buisjes: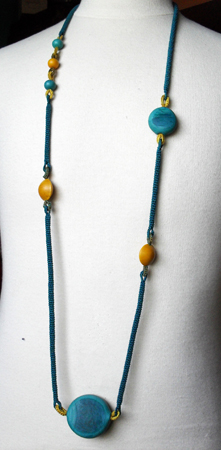 –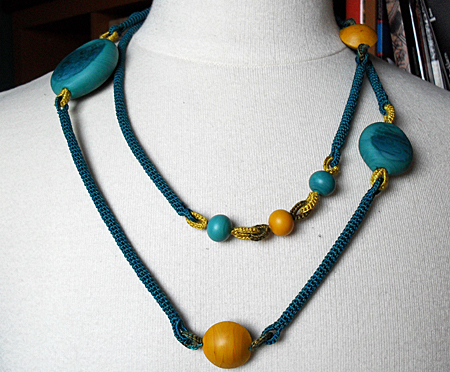 Ik heb ze alledrie samen en lang gedragen op mijn nieuwe outfit: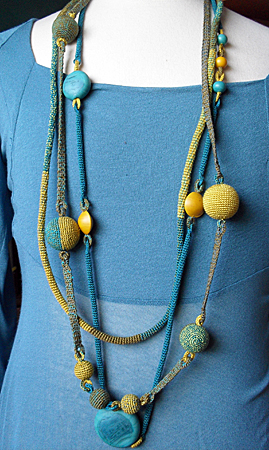 En een close-up, waarop ook een stuk van mijn tulen rok is te zien: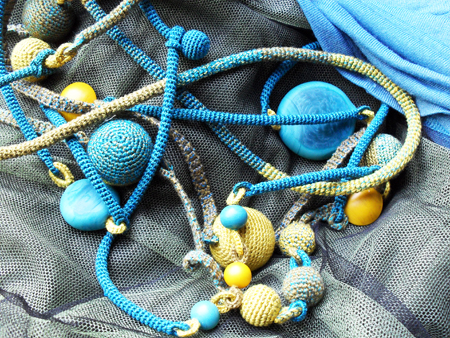 De vernissage op 31 maart ll. was overigens een leuke avond.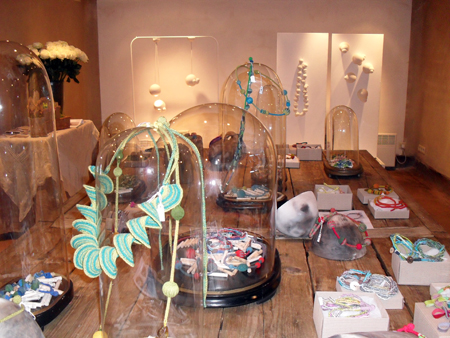 Hierboven een globaal beeld van de opstelling. Vanaf hier kan je alle foto's zien
From here onwards, you can see the pictures of the exhibition that opened last Thursday.
The necklace you see above, I made for myself, for the vernissage evening. It's three different necklaces, which I wear all three together..