(English text below)
Ingrid Adriaenssens stuurde mij nog een aantal foto's door van de open deur dagen van afgelopen december in haar galerie.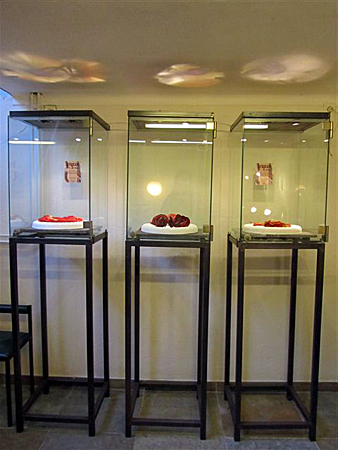 Mijn juwelen, gepresenteerd op de bijzondere porseleinen schalen van Ties Bekaert: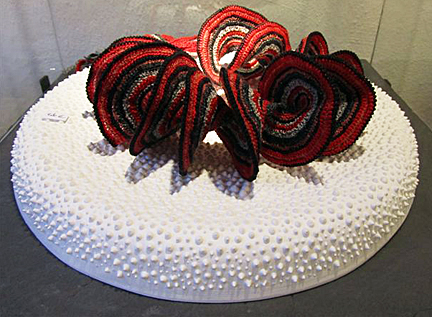 –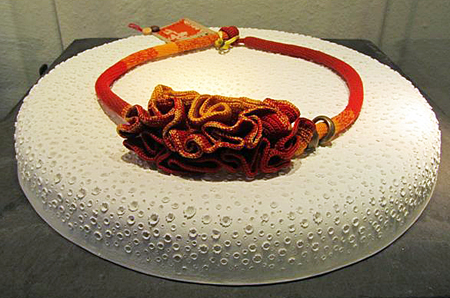 –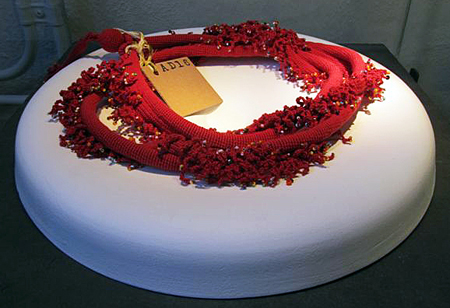 Of mijn juwelen goed matchen met keramiek/porselein kunnen jullie binnenkort zelf beoordelen.
Van  1 tot met 10 april as stel ik tentoon samen met Veerle Van Overloop van Fou de Feu. Ik stuur later nog een digitale uitnodiging door, hier is al een foto van de twee kanten van de gedrukte uitnodiging.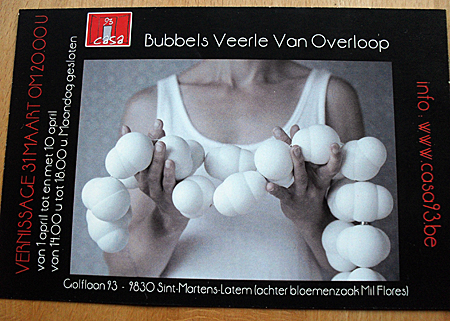 –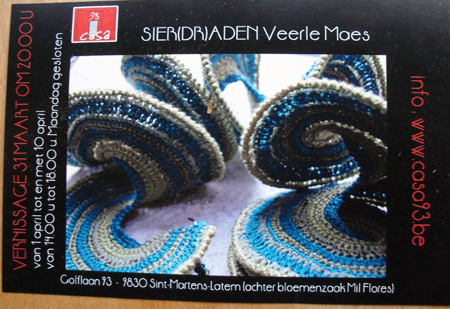 Meer info is hier te vinden:
de website van Veerle Van Overloop: Fou de Feu
de website van galerij in Sint Martens Latem waar de tentoonstelling doorgaat: Casa93
This blogpost is about an exposition that was, and an exposition that is is to come.
The first pictures show my work, presented on porcelain plates by Ties Bekaert. The pictures were taken in December at Ingrid Adriaenssens's gallery (Gent, Belgium).
The two last pictures are the invitation for an exposition this April where my work will be combined with the porcelain work of Veerle Van Overloop. Please see more of her work on her website Fou de Feu. And this is the website of the gallery, Casa93.