(English text below)
Morgen is de honderdste Internationele Vrouwendag!
In maart 1911 werd  voor 't eerst op wereldschaal deze dag voor vrouwenrechten gevierd. In sommige landen is 8 maart zelfs een officiële vrije dag!
Je kan hier meer lezen over de geschiedenis van deze dag.
Wat denken jullie van deze foto's van het snoer uit het vorige bericht. Jawel het is gemaakt voor deze straffe madame: Pascale Platel! Ik werd heel gelukkig bij het zien van deze foto's: wat een meerwaarde en glamour krijgt dit eenvoudige snoer! Pascale Platel heeft een hele wijze speelse website, kijk maar hier.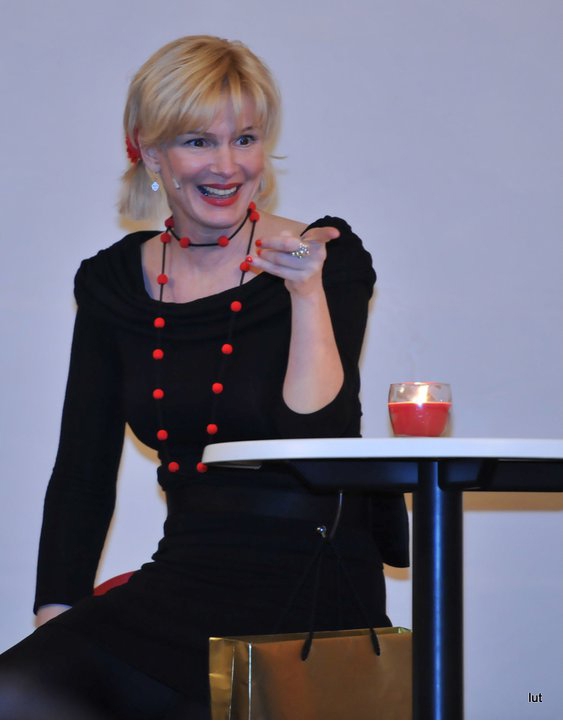 De foto's zijn het werk van Lut Laureys en ze zijn gemaakt tijdens het optreden van Pascale Platel op de Tiende Interculturele Vrouwendag in Sint-Amandsberg  afgelopen zaterdag.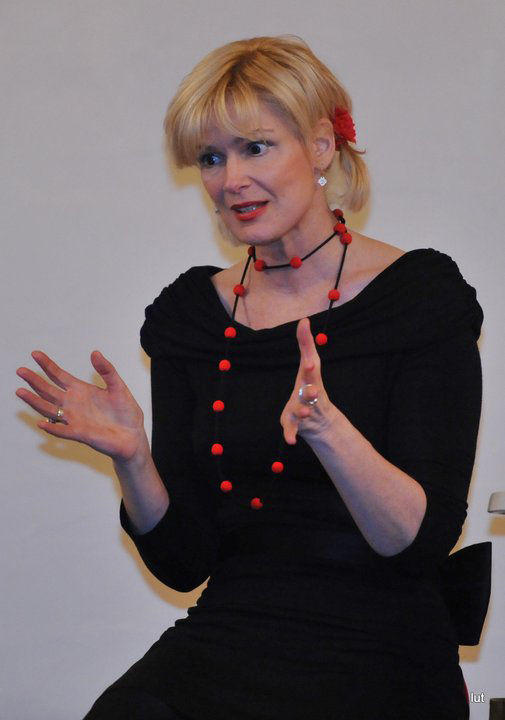 Nog een extraatje: ik voeg regelmatig nieuwe blogs toe aan mijn blogroll. Deze moeten jullie echt eens bekijken. 'Advanced Style' is de blog van Ari Seth Cohen: enkel 60-plussers worden hier geportretteerd, SCHITTEREND!
Tomorrow  is International Woman's Day.
A perfect day to show you who I made the necklace of the previous blogpost for: Pascale Platel. If you want to learn more about her, click here to go to her website.
I like these pictures a lot. This simple  necklace is given so much glamour by the woman wearing it.
Today I also added another blog to my blogroll. 'Advanced Style' is the stunning blog by Ari Seth Cohen on stylisch 60-plussers!