(English text below)
Eerst dit: hartelijk dank voor de inspirerende commentaar op het vorige bericht over de raffia-probeersels. Jullie zijn het roerend eens: de raffia leidt de aandacht af van mijn werk. De tips die ik kreeg worden zonder enige twijfel meegenomen in de verdere voorbereiding.
Maandag begin ik aan mijn workshop-'marathon'. Ook dat dient voorbereid (materiaal verzamelen en  cursusje samenstellen). En ook daarbij wil ik mij amuseren.
Naast het aanleren van technieken, hoop ik zeker in de Zahia-workshops ook wat stimulansen te kunnen bieden om echt aan het ontwerpen te gaan. Zo eens lekker schudden aan  de 'makkelijke'  weg van de symmetrie bij voorbeeld.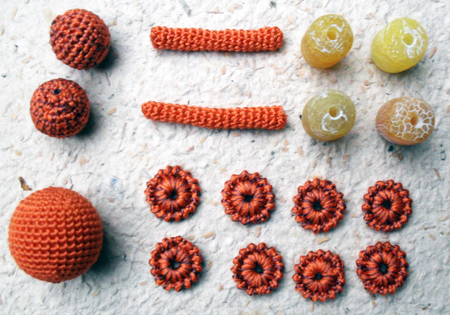 Op basis van bovenstaand haakwerk en kralen, maakte ik met steeds hetzelfde pakket, twee symmetrische chokers: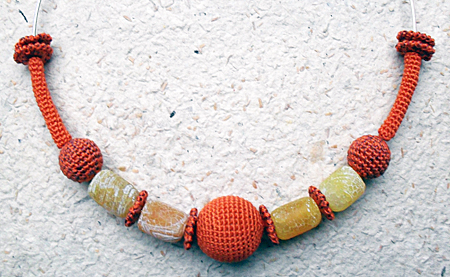 –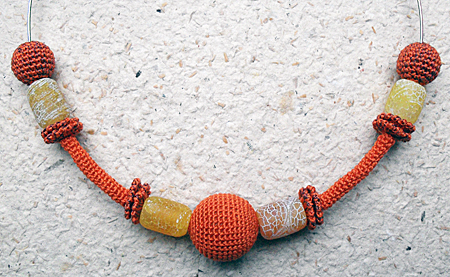 en vier asymmetrische. De mogelijkheden zijn legio.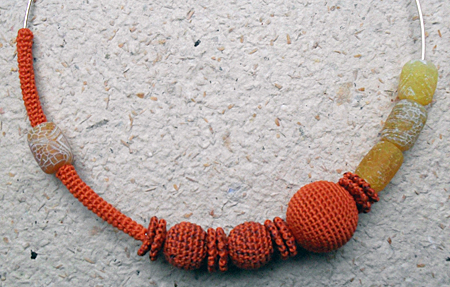 –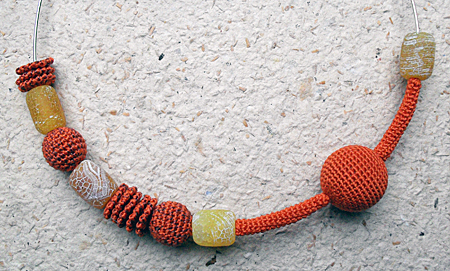 –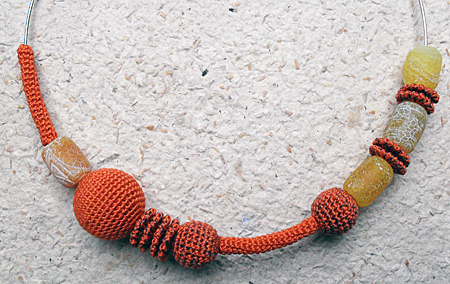 –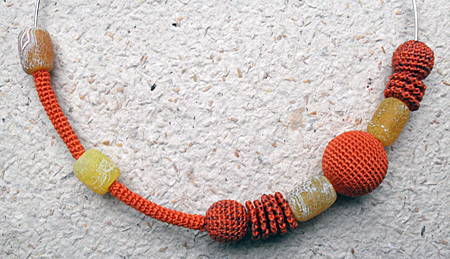 Above you see some choker designs, all made with the same  crocheted and other beads. I made these examples to use in the workshops I'm going to give from next Monday onwards.
I hope this will be a means to inspire the participants to discover in themselves their designer talents.