(English text below)
De volgende maanden zullen één en al voorbereidingen allerhande zijn. Maar ook dat kan bijzonder leuk zijn: zo ga ik volgend weekend naar London mijn voorraad zijde aanvullen! Het nuttige aan het aangename paren, ik ben er keigoed in ;-)))))))))
Het bloggen zal allicht wat minder frequent zijn, de thema's anders.
Maar nevousinstallezpas  installeert zich niet in voorbereidingen alleen. Deze maanden wil ik ook gebruiken om verschillende nieuwe dingen uit te proberen.
Zo broed ik al veel langer op manieren om mijn haakwerk te combineren met breiwerk. Het geeft verschillende structuren en transparanties. En  ik kan volop graaien in mijn steeds groeiende voorraad zijden garens. Sommige garens komen overigens meer tot  hun recht in breiwerk dan in haakwerk, dat is nu al duidelijk.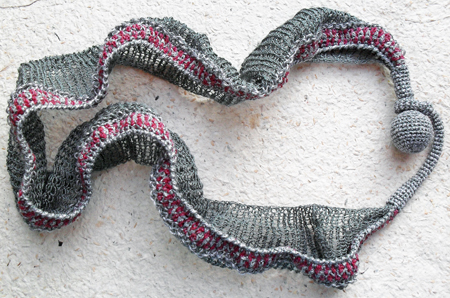 Dit is nummer één in het huwelijk van miss Knit and miss Crochet.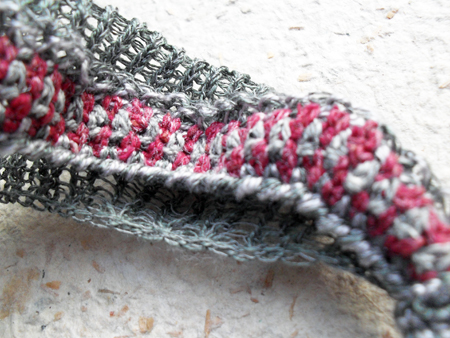 –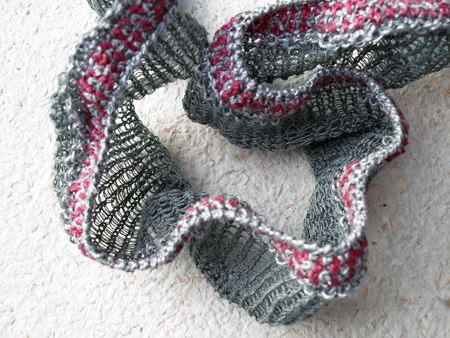 –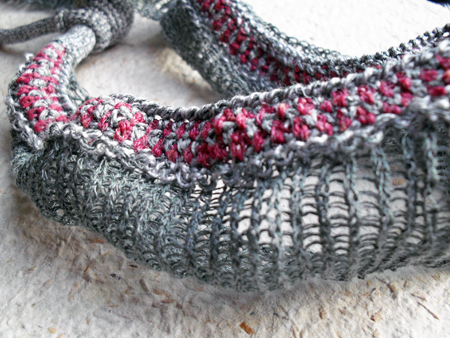 –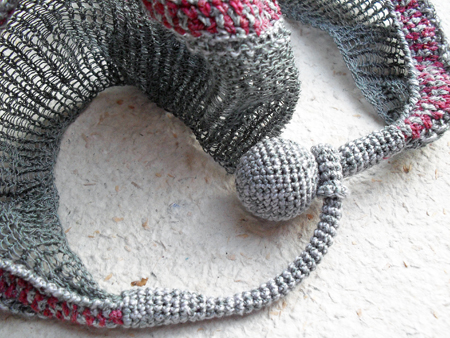 –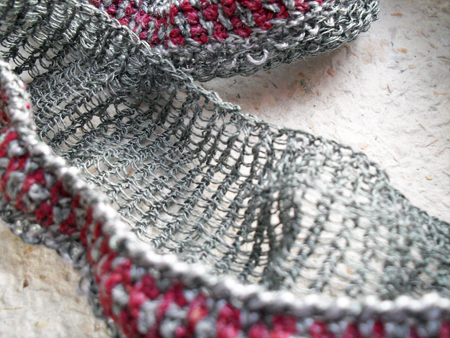 All the months to come will be in the first place for preparing workshops and exhibitions. Maybe blogging  will be less frequent and the themes will be different.
Only being busy with practical prepartions would be a bit boring for me I guess. So I promised myself to use this periode to try out all kinds of  different new  things that I have been postponing before.
Above you see some pictures of my first try to combine knitting and crocheting in one jewel.
It was fun to do this!. Knitting and crocheting create different structures and textures. And I especially like the different transparency of both techniques.
Also, sometimes knitting gives more justice to a yarn than does crocheting.
What do you think?