(English text below)
Afgelopen maandag was ik een geluksvogel! Samen met Sarah (ook een blogster, klik hier voor haar blog) en een aantal medewerksters van alle Zahia-winkels, was ik uitgenodigd om de testworkshop 'Glasfusing – zelf glasjuwelen maken met Venetiaans glas' mee te volgen.
Dat was genieten. 't Was overigens lang geleden dat ik een workshop volgde die niet onmiddellijk gericht was op mijn eigen creatieve activiteiten. Moet ik vaker doen! 😉 want dat doet deugd.
Er is een externe lesgever aangetrokken om deze workshop te begeleiden: Marc Haderman . En hij doet dat goed: de sfeer is leuk. En je voelt direct dat het iemand is met veel ervaring en bagage.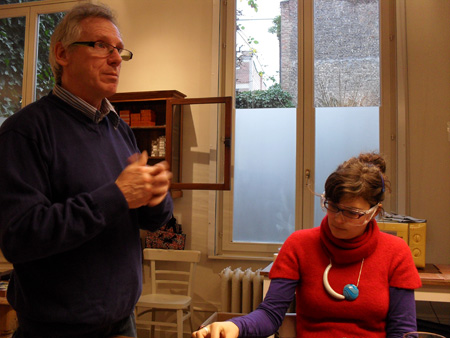 Technische uitleg: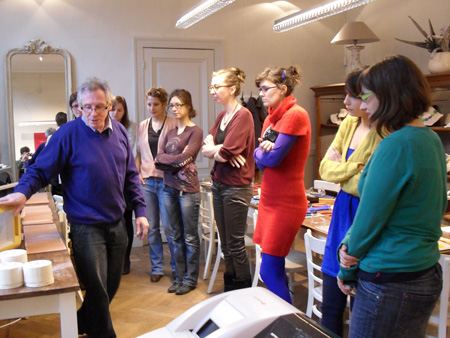 Safety first, veiligheidsbril op om glas te snijden: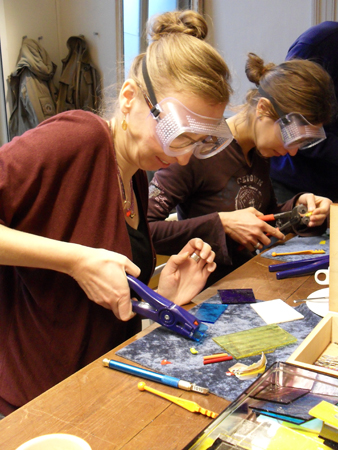 Leuk materiaal om mee aan de slag te gaan: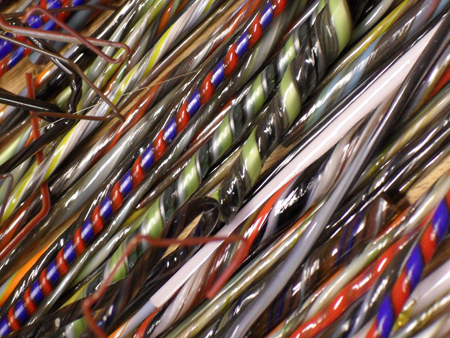 –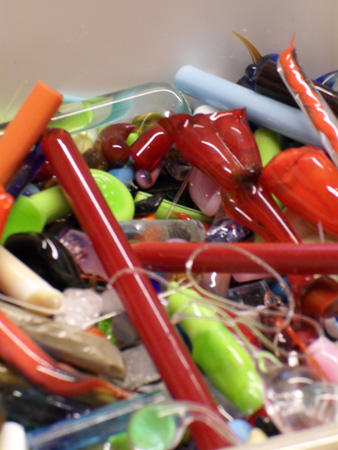 En, eigen aan Zahia: de Venetiaanse millifiori die gebruikt worden bij het fusen: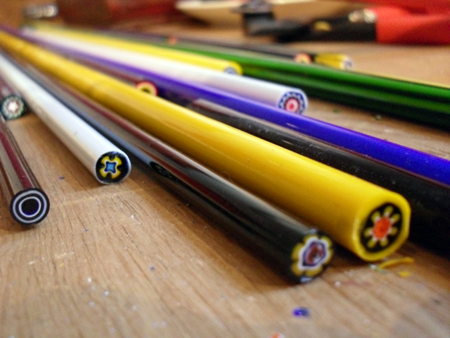 De hotpot, klaar om naar de microgolf te verhuizen: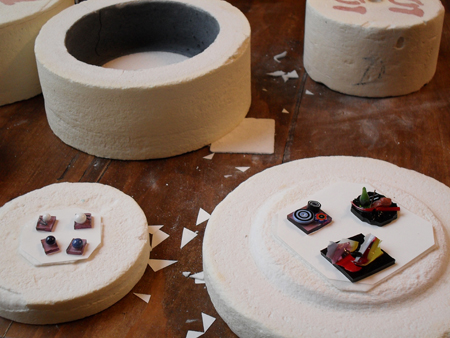 Gebiologeerd zitten wachten op de rode gloed die je vertelt dat het fusen volop bezig is: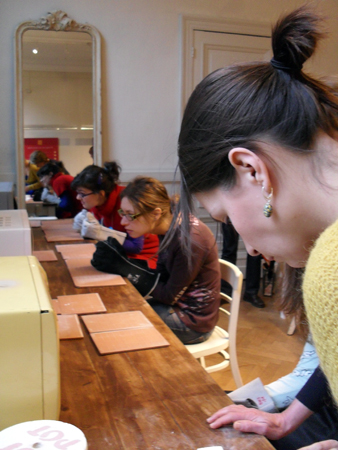 Resultaten: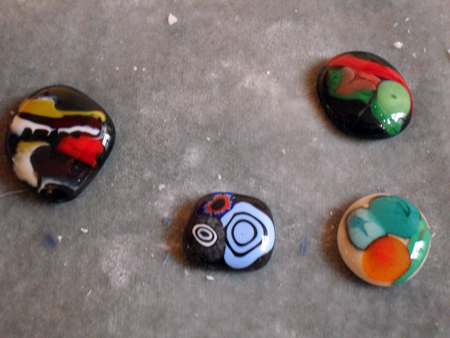 –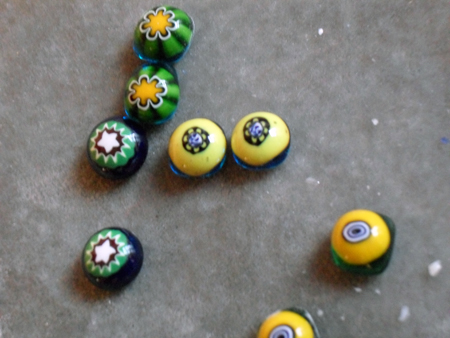 Daarna ga je aan de slag met allerhande findings om ringen, hangers, speldjes of oorbellen te maken.
Klik hier voor alle info ivm deze workshop.
Dit lijkt met echt iets waar je kan gepassioneerd door geraken: leren inschatten wat voor resultaat je kan verwachten en toch telkens verrast worden.
p.s. voor de haakworkshop die ik zelf geef bij Zahia, zijn er extra data voor Gent, Lier en Antwerpen ingelast. Hier vind je meer info.
Above you can see some pictures of a workshop I was invited to follow last Monday. it's all about glass fusing with Venetion glass.
Click here for more information on this workshop in the Zahia-beadshops. (it's in Dutch)