(English text below)
Een paar berichten geleden toonde ik al dat lange snoer in paarse tinten dat je op veel verschillende manieren kon dragen (klik hier om dat bericht nog eens te bekijken).
En het was te verwachten dat ik daar nog even zou mee doorgaan. 't Is trouwens een ideaal ontwerp om mee te nemen op de trein.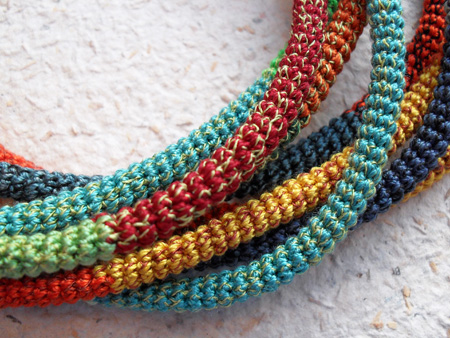 Ik heb er inmiddels al vier gemaakt, zij het in een kortere versie, en ben nog bezig met meer en meer en meer 😉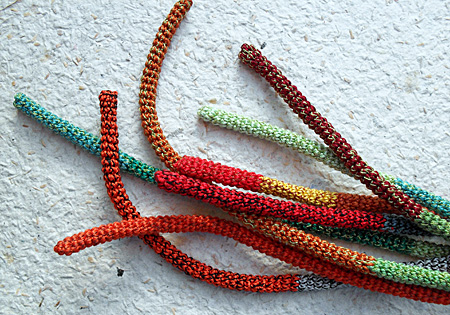 Hier zijn de snoeren door mekaar, gewoon voor de foto: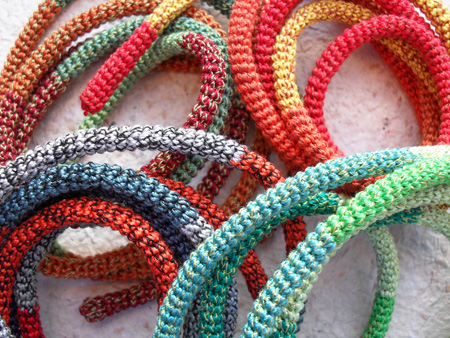 Eén van de snoeren om te tonen hoe je het zoal zou kunnen dragen: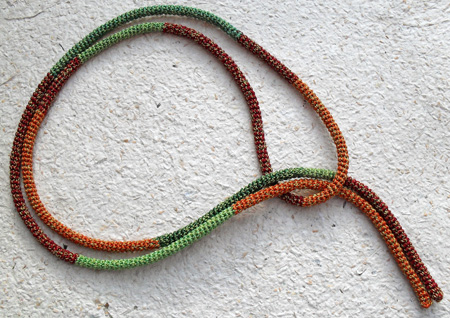 –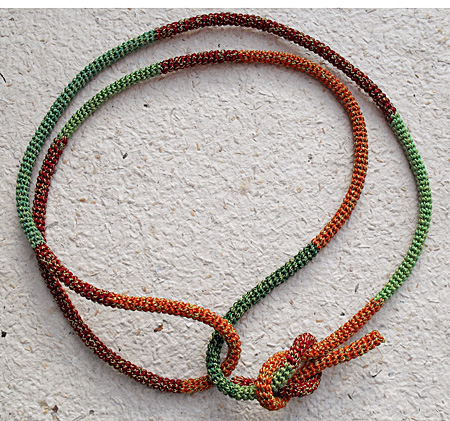 –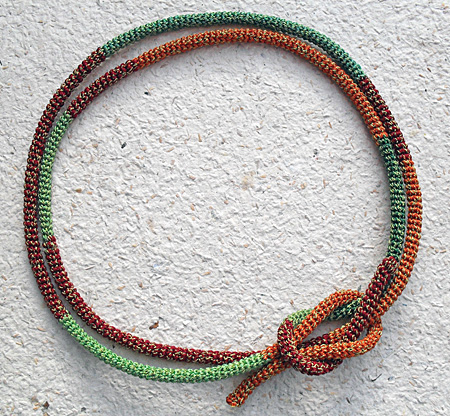 –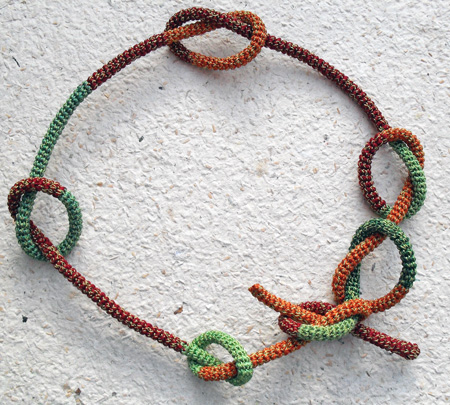 Some blogposts ago, I showed you a long simple necklace, that you could wear in so many ways. Click here to reread that partiular post.

You could have guessed: I made more of them. The ones you can see above, are however shorter pieces. But even these shorter versions, can be worn in several ways.