(English text below)
De voorbije twee jaar was ik meer dan volop in de ban van de African Diva's. Nu de organisatie van de afsluitende tentoonstelling (samen met Mariemoo) volop draait, komt er zuurstof uit andere hoeken in mijn hoofd.
Dit snoer bij voorbeeld.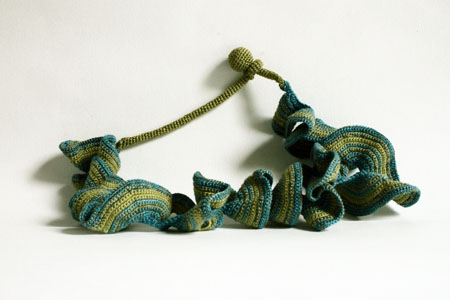 Het is ook een spiraal met af en toe een kleine opening, het geeft een asymmetrie en iets speels.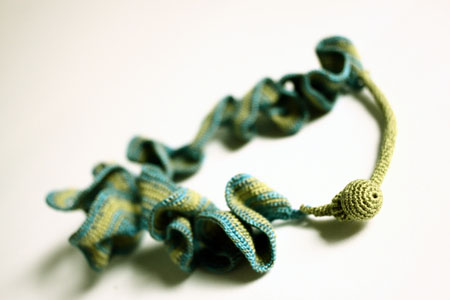 Ik toon jullie alle foto's van meneer de zoon/fotograaf, omdat ik ze allemaal mooi vind.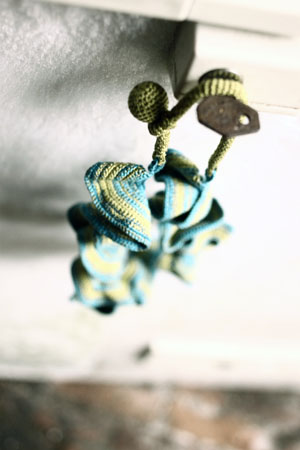 –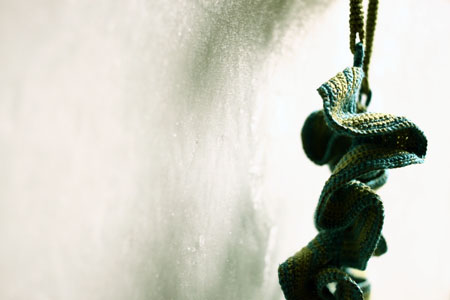 –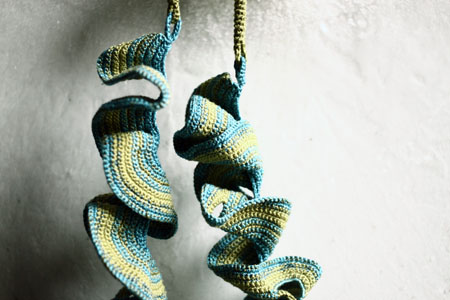 Ook nog dit. Nevousinstallezpas zit sinds kort op Facebook. Jullie kunnen hier het fotoalbum zien van de voorbije opendeur weekends bij Ingrid Adriaenssens.
The previous two years , I was entirely 'captured' by African inspirations. Now that we (me and Mariemoo) have decided to celebrate our cooperation with a big exposition, it seems as if other oxygen is coming in to my mind ….
The necklace you can see above is also a spiral, but it has small holes. This gives more asymmetry and makes it lighter.
I show you all the pictures taken by my son, because I like them all.
And some other news: since a few weeks Nevousinstallezpas is on Facebook. Facebookers amongst you can see here some pictures of the previous opendoor weekends at Ingrid Adriaenssens's gallery. I will upload the pictures on my website in a few days.