(English text below)
Gisteren in de galerie van Ingrid Adriaenssens mijn werk gaan 'leggen'. Oooh, wat is het leuk om in zo'n mooie omgeving mijn juwelen volledig tot hun recht te zien komen.
Onder andere dit spiraalsnoer ligt nu te 'blinken' is een juwelenkast, mét een goeie verlichting.
Te zien de volgende twee weekends in het atelier in Ingrid.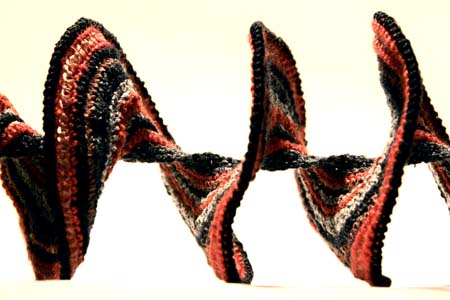 –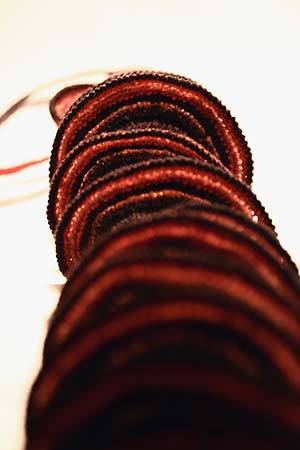 –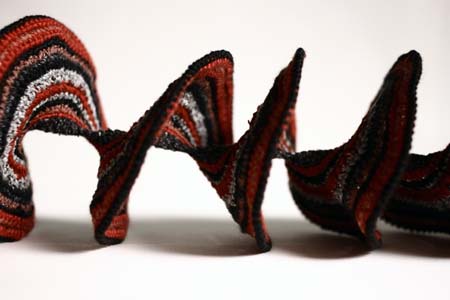 –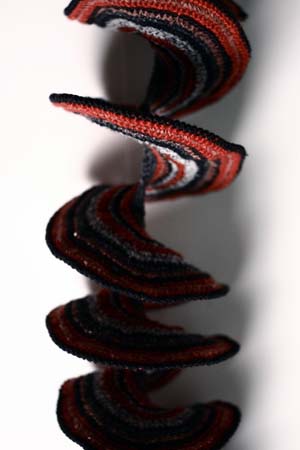 –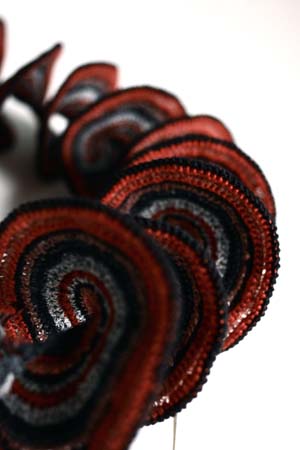 –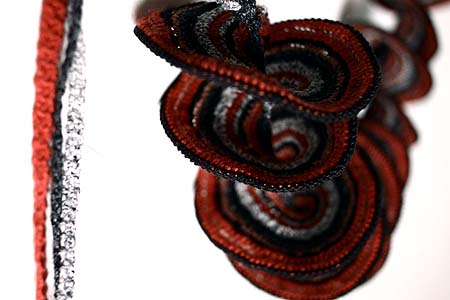 Above you see one of my spiral necklaces in black and red. It is now in Ingrid Adriaenssens 'gallery in Gent. I feel happy to see my work presented in such a nice location.