(English text below)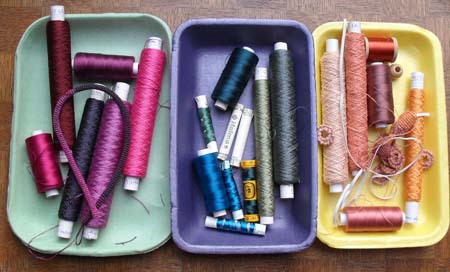 Heerlijk, vrijdagavond!!!!
Morgen ben ik de ganse dag op vzw Sjamma (fair trade textiel, Gent) , daar gaat de jaarlijkse geschenkenbeurs door:
Sjamma, Dampoortstraat 23, 9000 Gent. Zaterdag 4 december van 11uur tot 18uur.
Tot dan en tot daar!
This is about a holiday fair I'm attending tomorrow.
En dit is een blik op mijn werktafel. Er is niks meer te zien van de opruimactie van een paar weken geleden ;-). Het is allemaal nieuw werk dat nog wacht op een fotograaf (en goed daglicht). Vanaf volgende week, een dagelijkse fotoaflevering van de nieuwe ontwerpen …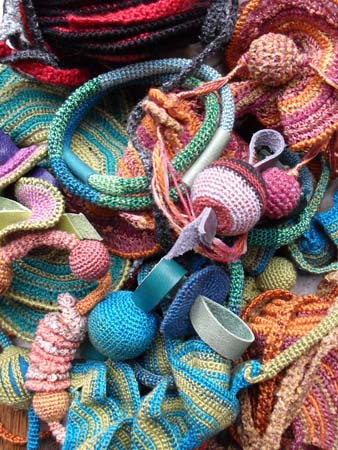 Above a picture of new work that is still waiting for a photographer (and good daylight). I will show it daily from next Monday onwards.