(English text below)
Mijn give-away loopt nog steeds, klik hier om er meer over te weten te komen./ My give-away is still running, click here to learn more about it.
African Diva nummer 22 dus. Wat de inspiratiebron was, lazen jullie twee berichten geleden (klik hier om het betreffende bericht opnieuw te lezen).
Nu dus het eindresultaat van een toch wel lange inspiratieweg.
De kleuren lagen al vast, dat er strepen zouden inkomen lag ook voor de hand. Ik heb op verschillende manieren geprobeerd om gehaakte strepen te combineren met bijkomende motieven, niets vond ik geslaagd. Ook voor het streepeffect ben ik meer dan één keer opnieuw begonnen.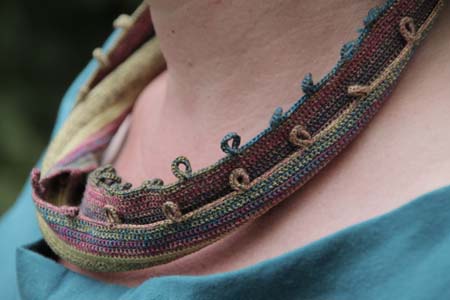 De reliëfbanen op het basissnoer zijn gehaakt met telkens drie draadjes stikzijde. Eerst dacht ik telkens twee draadjes te vervangen door een nieuwe kleur om een nieuwe kleur te beginnen … te afgelijnd naar mijn zin. Uiteindelijk heb ik bij elke kleurwissel slechts één van de drie draadjes geruild voor een nieuwe kleur.
Om het streepeffect nog sterker te maken , heb ik een tweede reliëfbaan toegevoegd die iets minder hoog is dan de eerste.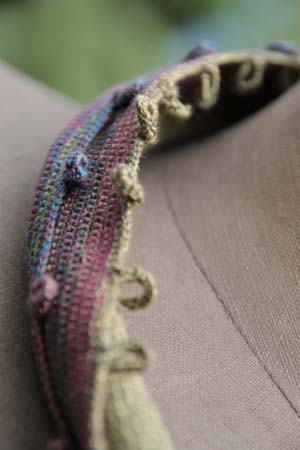 De oogjes maken het geheel speelser en geven het snoer meer volume.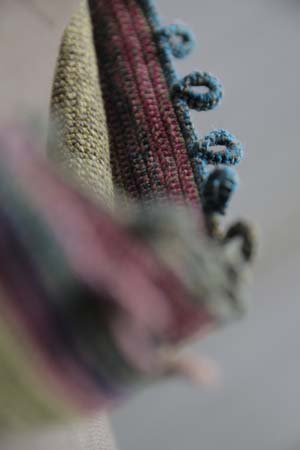 Vanaf hier kan je alle foto's zien van dit halssnoer.
As you could read two blogposts ago, the Ashanti cloth was my inspiration for this 22nd necklace in the African Diva's collection. Click here tot reread this blogpost.

The road from inspiration to the result, was quite long. It took quite some time before I was satisfied with the stripes in the necklace. The stripes are crocheted with three sewing threads together. First I tried to change two threads at every colour change, but I did not like it. So, in what you see now I only changed one of the three colours to form a new stripe.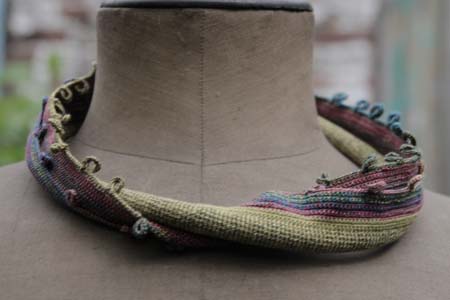 From here onwards you can see all the pictures of this necklace.